Kettlebells For the Teenage Youth Athlete!
Are you a teenage athlete looking to take your strength and performance to the next level with your sport? 
Are you the parent of a teenage athlete and wondering what to do to make your kid better on the field of play? 
Are you a kid that really wants to get better with your sport, or competition, but are just not sure what to do next in order to be competitive with your friends? 
Whether you are a teenage youth athlete reading this or you are the parent of a youth teenage athlete you need to consider seeking out help to hone your skills with the use of kettlebell training. 
Teenage Youth Athlete And The Significance Of Kettlebells
Over the years I have spent a lot of time training athletes at all levels of play from youth athletes all the way to the pros. I notice that starting a strength and conditioning program with youngsters all has to do with teaching them how to acquire proficient technique for foundational movement. I am always sure to teach good habits early with young athletes because they are still growing and laying the foundation for their athletic careers.
If you happen to be a teenage youth athlete I have found that aside from learning how to apply a sound bodyweight strength program that kettlebells are for helping you to develop great core strength and a solid foundation. Developing total body control is crucial in order to transition you into all out strength programs you will face in high school, college, and beyond.
Now one big reason I prefer using the kettlebell is that it's a great device for teaching you how to perform three basic physical traits for strength. These basic three movements consist of what I refer to as the hinge, brace, and root. 
Three Physical Strength Traits For The Teenage Youth Athlete
So what are the three basic physical traits of strength?
The hinge: The hinge involves a necessary movement with you possessing the ability to sit your hips back in order to perform a squat, deadlift, or vertical jump. Hinging is absolutely necessary for you to perform any athletic movement and to build solid athletic strength. Without hinging your athleticism is dead in the water.
The brace: Bracing involves your ability to stiffen your core midsection during exerting movements in order to stabilize your spine and to produce maximal force. Bracing not only protects you, but it helps you to generate strength and speed for athletic movements.
The root: Rooting is when you are firmly able to plant your feet and dig into the ground when performing a lift. Rooting is necessary when you bend down to pick a weight up off of the ground such as a kettlebell deadlift, or kettlebell swing. Being able to root means you possess control and stability of your body to hold your ground when an outside force is applied to you.
The kettlebell is a wonderful device for teaching these three physical strength traits to young athletes. This can easily be done with kettlebell swings and kettlebell deadlifts.
The Teenage Youth Athlete: The Takeaway
The bottom line is that if you are going to include kettlebell training into your program, or your child's program make sure that you are getting sound training and competent advice. 
You will not be disappointed in the results you will see from using this gruesome iron cannonball. 
Are you currently training with kettlebells? 
How many days a week are you strength training? 
What is your current strength goals? 
Post up below in the comments and share! 
To help you along with developing your discipline, strength, power, and other muscular needs you need to jump on my brand new 30 Introductory Kettlebell Workouts training program right here. Get some! 
Click Here To Order My 30 Introductory Kettlebell Workouts
Click On Image Below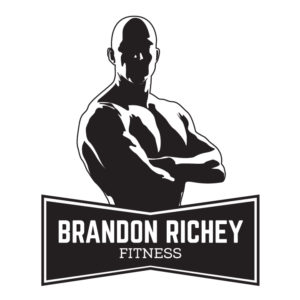 Step up your training and elevate your strength development by getting started on my…
30 Introductory Bodyweight Exercises here below.
Click On Image Here
Related Articles:
The Athletic Conditioning Goal: Why Simple Structured Conditioning Is Best
3 Functional Strength Drills For Fitness And Performance
4 Guaranteed Ways To Get A Functionally Strong Body
Proprioception: Developing Your Sixth Sense And Enhancing Your Physical Intelligence 
Focus On Training Movement Instead of Muscle