Fitness Programs
Read about my fitness programs here below…
Brandon Richey Fitness offers both individual and group strength & conditioning and fitness programs, for all people serious about trying to achieve their physical goals. I am available to contract for specialized training and am also the contracted strength and conditioning coach for MMA, Fitness, and Athletic Performance programming out of Buford. This is just outside of Atlanta.
I am also available for group strength and conditioning clinics and consulting for MMA fitness, athletic performance, and programming for athletes serious about getting better within their sport. Whether local, or out of town I can provide programming for you through a variety of platforms. I try to keep my fitness programs simple, practical, and effective in terms of helping you to work towards obtaining your goals.
Just remember that "simple" doesn't always mean easy. Something can be simple in terms understanding, but be very challenging to execute, particularly when training a weak link. I hope to rid you of your weak links with my coaching programs.
If you are looking for individualized programming I would also encourage you to read through my online coaching here below. This is growing in popularity everyday.
Fitness Programs: Online Coaching
The Brandon Richey Fitness programs can be applied to your individual, or group. This will help you achieve optimal fitness and performance goals regardless of your sport, or life needs. Because of this I also have a variety of individually based Online Coaching Fitness Programs that are available for you. These are great if you are self driven. These are also great if you are looking for an individually based dynamic strength and conditioning program that you can fit into your busy schedule.
My online coaching fitness programs come complete with access to a Video Bank for you to access which contains over 70 videos incorporating movements that address mobility, athletic conditioning, and strength. For more information on my online coaching fitness programs please email me at brndnrichey@gmail.com.
Also make sure to follow me and get all my latest updates by clicking on the social media icons here below. I look forward to helping you in any way that I can.
In addition this I would strongly recommend you look into my top programs available here. Athletes all over the world are benefiting from the Brandon Richey Fitness programming that I've spent over 17 years developing. These are life changing programs. I strongly recommend you give them a try especially if you are a disciplined athlete and fitness enthusiast. If you're serious about getting results then you're in the right place!
Online Programs…
Click On Text Or Images Here Below
120 Day Functional Fitness Training Program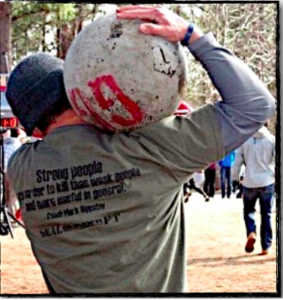 90 Day MMA Strength And Conditioning Program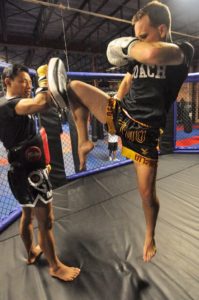 ---
Follow Brandon Richey to Fitness!