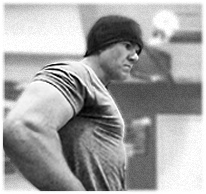 The Kettlebell – The Path For the Baseball Player to Achieve Cleanup Hitting Power!
If you want to show up at the beginning of baseball season practice and impress your teammates and coaches with your bat speed and power then you need to learn about the kettlebell. Kettlebells have been around for over three centuries and have been field tested and proven by the greatest strongmen and athletes of all time! This ancient tool is second to nothing in terms of helping you to develop superior athleticism and the performance to match!
First of all, in order to train with kettlebells you must learn proper technique. Just like hitting the baseball requires fine tuning your skills so does kettlebell training. This particular type of training integrates hundreds of your muscles at once training your body to perform with the most efficient movements. Training your body for strength and power requires big core movements and learned skills. It involves a lot more than just "going through the motions!"
Kettlebell training for baseball is a sure way to increase your athleticism and allow you to develop the necessary core strength for you to match the power of any cleanup hitter! In order to achieve an optimal level of strength and conditioning as it relates to baseball you must have a sound training plan. The kettlebell is the perfect device and method of training for the baseball player to invest in!
If you want to take the path to developing superior hitting power then take the time to learn about the iron bell. I will even make it easy for you by allowing you to access ALL of my other articles on the matter for FREE! Train hard and enjoy my friends.