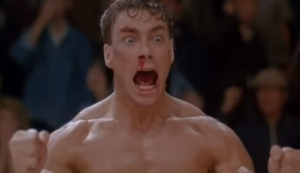 A Few Product Recommendations…
by: Brandon Richey
A Few Product Recommendations…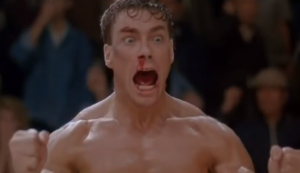 He who knows nothing is closer to the truth than he whose mind is filled with falsehoods and errors.–Thomas Jefferson
So for today's blogisode I've been meaning to recommend a few resources for you to remove all the "falsehoods" and frustrations related to your training. If you know nothing else you can utilize these resources and acquire a healthy dose of information and equipment to instantly improve your strength and conditioning program without a shadow of a doubt!
 This is a tremendous guide, particularly for kettle bell newbies!
Enter The Kettlebell is a tremendous resource which is put on display by Pavel to help you to master many of the basic movements involved with being able to efficiently handle the kettle bell in the most basic manner. Regardless of skill level I believe this is a solid resource for helping most anyone to sharpen their skills with handling the kettle bell during training.
In my experience with training people who have supposedly "had previous experience and coaching with kettle bells" generally end up NOT demonstrating the proper way to perform squats and proper pulls with having to hinge the hips during demanding movements such as the deadlift and kettle bell swing. This little resource is just the thing for clearing that up! 
Get yourself one of these for mastering your footwork!
Being able to move your feet is part of having a comprehensive strength and conditioning program. Yes, we all want to be as strong as Old Spice, but we've got to be able to move as well. The Perform Better agility ladder set is high quality for offering you the opportunity to master some serious footwork for the performance side of your training program. This is the same agility ladder that I use. 
Learn how to move pain free, and with fluidity and grace with this resource!
Having a sound level of flexibility is important for being able to maintain function and form. When combining bodyweight resistance with an optimal flexibility program you are instantly adding value and performance to your strength and conditioning program. The truth is that too many people fail to realize and implement an adequate stretching program into their strength and conditioning program. With Stretching Your Boundaries you no longer have to worry about that! 
This is a solid guide for teaching you an effective approach to gaining strength!
Easy Strength is a solid resource on showing you how to either get yourself or your athletes in peak physical condition in the most effective way possible. Anybody can do the typical bodybuilding workout to look good, but when it comes to getting it done on the field of play the last thing you want is to look like Tarzan and play like Jane! Easy Strength demonstrates how you can program to get strong and how to perform at your best! 
There's nothing like a good medicine ball complex to develop some serious functional strength!
Dyna-max medicine balls are a tremendous tool for helping you to acquire a solid level of functional strength consisting of a valuable level physical work capacity along with training core strength and improving overall movement. Variations of chops, slams, and throws can all be included into a well rounded medicine ball training program and these medicine balls are tremendously durable for helping you to do just that. 
Learn how to master the Beast or to become an Iron Maiden with this guide to strength!
As you can see it's one thing to handle a kettle bell and then it's another to handle the 108 lb. beast of a kettle bell! This is exactly what the Beast Tamer book offers. It will lay out to you the road map of how you can prepare yourself to be a Beast Tamer or Iron Maiden which involves men being able to perform a pull up, pistol, and press  with a 108 kettle bell. To become an Iron Maiden women must be able to perform the same three lifts with the 53 lb. iron bell. It's a true guide to unique strength and will open your eyes. Make sure you give this one a shot! 
Here's a guide to help you to get strong, fast, and agile all in one place! 
Everybody wants to be an athlete, but not many have the guidance to getting to where they want to go with doing just that in the offseason. Well that's why I'm offering you a deal on my very own Kettlebell Power And Speed Formula ebook! That's right, this guide is loaded with over 19 minutes of instructional video footage along with 30 workouts to kick off the birth of your new athletic body! 
In addition to this I'm also going to cut the price in half for the first 30 purchases today! That's right, I'm giving you a 50% discount right here on the blog and all you have to do is apply the coupon code SKYFALL once you click on the link above, or right here! In addition to this you will also notice some other great features once you receive the download. It's all fitness, athletic performance, and basic kettle bell technique to help you to develop a rock solid body with the performance to match! 
I hope you enjoyed today's post of product recommendations. Understand that I wouldn't market any of these if it wasn't something that I was familiar with and have even tried for myself. Please don't hesitate to drop a comment or question in the box below. Remember that most anyone can train hard, but only the best train smart my friend. 
Related Articles:
5 Fitness Products To Take The Stranglehold Off Your Program…
Strength Stuff And Other Fitness Products You Might Want To Buy!
Some Strength And Fitness Products To Consider…
A Few Product Recommendations…