5 Short Burst Time Efficient HIIT Workouts
The original publishing date of this article was back on May 31, 2018.
I wanted to pull this one from the archives to post here for you today to drive you to focus on efficiency. Life in much of today's society is plagued with inefficiency and inefficiency is a pet peeve of mine. When it comes to your life you should be as efficient as possible and this is certainly the case when looking at your workouts!
Take the time to read through today's article and apply these workouts to your training. Make sure you share this with family and friends. They need efficiency in their lives too. Get after it!
Because of this these time efficient HIIT workouts can vary. So you can scale the level of intensity and volume as you can with anything else in order to suit your current level of fitness and ability. Remember that I always expect you to push, but not at the expense of quality movement and control.
Time Efficient HIIT Workouts For Optimal Function
For today's article I'm including 5 powerfully effective time efficient HIIT workouts for you to throw into your training. These workouts are great for supplementing an effective strength program.
With these HIIT workouts I recommend you to train three days a week with a day rest between. Additionally if you are using this to supplement another strength program I recommend you train these HIIT workouts twice per week as a supplement to your existing strength workouts.
Make sure you allow for adequate warmup and recovery as you move through each training day. This allows for proper stress for preparation and advancement, as well as recovery. This, too, keeps you injury-free and moving forward without setbacks.
1) A Flurry Of Mountain Climbers:
Workout: Perform 6 round of the following.
Mountain climbers 50 seconds rest 10 seconds
2) High Knee Runs In Place: 
Workout: Perform 20 rounds of the following
High knee runs in place 25 (count off second raised knee) rest 10 sec.
3) Push up cardio
Workout: Perform 10 rounds of the following
Push-ups: 10
High knee runs in place: 20
Rest 30 seconds
4) Sprint Shocker
Workout: Perform 10 rounds of the following
High knee runs in place: 25
Sprint 30 yards
Rest 10 seconds
5) Circuit Of Fury
Workout: Perform 10 rounds of the following
Push ups: 10
Jumping jacks: 20
Mountain climbers: 10
Jumping jacks: 20
Rest 1 minute
Time Efficient HIIT Workouts: The Takeaway
HIIT workouts are a great way to get in a time efficient workout for a maximum calorie burn. As a result prior to performing any movement you should prime your joints and muscles with a sound warm up prior to starting your training. The key to maximizing the result of HIIT workouts is to make sure to perform the movements with the greatest effort and the highest quality to yield the greatest benefits!
Are you currently incorporating HIIT workouts into your training? 
Are your conditioning workouts yielding optimal results? 
What HIIT workouts are you currently doing? 
Post up and share here in the comments below.
To put this all together make sure you take advantage of my new killer training programs here below! The first is my new 30 Introductory HIIT Workouts training program. The second is a 210 Day training bundle!
Introducing Brand NEW Product! 
Click Here To Get My 30 Introductory HIIT Workouts
Or Click On Image Here Below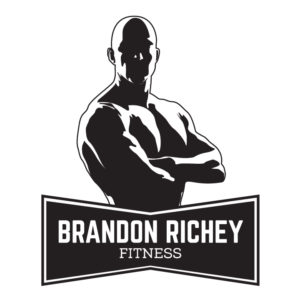 Make sure you take advantage of my more comprehensive new 120 Day Functional Fitness Training Program right here below! I guarantee it'll get you into the best shape of your life, or I'll give you your money back no questions asked.
For a LIMITED TIME ONLY!  Order my 120 Day Functional Fitness Plan and take advantage of my special discount bundle consisting of…
CLICK HERE TO ORDER MY 120 DAY PLAN TO POWERFUL FUNCTIONAL FITNESS!!!
It's changing lives already!
Related Articles:
5 Simple Ways To Measure Your Functional Fitness
3 Functional Strength Drills For Fitness And Performance
4 Guaranteed Ways To Get A Functionally Strong Body
5 Unique Strength Drills To Enhance MMA Performance And Serious Fitness
3 Steps To Build Your Turkish Get Up For MMA
3 Push Up Variations To Give You Knock Out Punching Power For MMA And Combat