Some Black Friday And Cyber Monday Strength Training Deals…
by: Brandon Richey
Some Black Friday And Cyber Monday Strength Training Deals…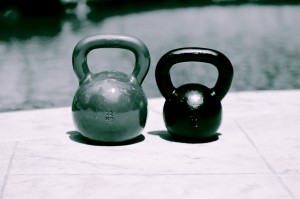 I know it's a bit late, but better late than never right? If you're serious about getting your shopping done with some convenience then maybe I can be of some help. Well Ho Ho Ho keep on reading and maybe I can help.
Black Friday Special! 25% off all Dragon Door RKC Kettlebells.
Use Code BF25 at check out! Valid 11-29 thru 12/1 Midnight CST.
Yep, you can get some great deals on your own set of iron jingle bells, but you can also get some great deals on ALL athletic performance equipment as well. Rack up on cool stuff ranging from medicine balls, to speed equipment, and explosive plyometric training equipment at great discounts! Why not complete your strength and conditioning needs?
In addition to all the equipment I'm going to help you out with getting some major knowledge bombs at a great Christmas holiday discount as well. From the time you read this up through Cyber Monday I'm going to give you a 60% OFF discount on all 3 of my digital ebooks! That's right, you're going to be able to purchase all 3 digital ebooks at 60% OFF by applying the coupon code DEADLIFT at the shopping cart. All you have to do to access them is to CLICK HERE. Note: Amazon purchases do not apply here.
I hope I was able to eliminate or reduce the incidence of a mall fight from breaking out. Just sip on a nice beverage and make a few clicks here my friend. No need to get trampled on while shopping! Always train smart, but why not shop smart as well?
Related Articles
5 Fitness Products To Take The Stranglehold Off Your Program…
Some Strength And Fitness Products To Consider…
Strength Stuff And Other Fitness Products You Might Want To Buy!
Weight Loss, Strength, And The Rest…
The Importance Of Reactive Force…
Some Black Friday And Cyber Monday Strength Training Deals…