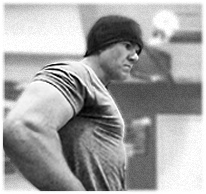 Stamina and Recovery – 2 Techniques to Add to Your Workouts to Enhance Both!
Now I am often critical of most peoples' methods of training and always looking at whether or not they are engaging in an effective fitness program. I am going to shift gears a bit with this article and address those that probably have a pretty well-developed strength and conditioning program, but may have forgotten a couple of simple variables that may drastically improve what they are doing.
Technique 1: (Strict Count of Recovery Time) This particular technique is even something that I have to be consciously aware of at all times when working out. If you are fully engaged in your workouts you should be very strict about how much rest and recovery time you give yourself between sets or series of exercises. This is a simple detail that most of us don't pay close enough attention to. A great way to be on top of your recovery time is doing something as simple as starting the timer on your watch or investing in an interval timer of some sort. This will assure strict adherence to your rest to go ratio in turn speeding up your recovery drastically.
Technique 2: (The inclusion of Circuits and Intervals of Cardio) This is a must do when it comes to overall muscle and lung time! If you currently do a single set of any one exercise and then just stand around you've got to change your format. The inclusion of intermittent bouts of cardio work between your sets of squats, bench-press, and cleans is a sure way to generate some serious rebound from sucking wind! After you implement a bit of the intervals go ahead and plan on adding in the circuits and do those squats, bench, and cleans back to back to back without any rest! This is no doubt a serious body-blaster.