This Is What You Didn't Know About Efficient HIIT Workouts
Are you currently incorporating HIIT workouts into your training, or are you thinking about starting? 
Do you know the real benefits of HIIT workouts? 
Are you interested in transforming your body while being time efficient with your HIIT workouts?
Time efficient HIIT workouts have a lot of benefits to help you get in some quality conditioning and training. Though a good HIIT workout needs to be intelligently programmed if you have covered your bases on this then there are some tremendous benefits to you with this form of training.
Efficient HIIT Workouts 
I know what you're thinking…coach you're sounding like one of those late night infomercials. Well, that's not my intention so just hang with me here for a second.
You see HIIT workouts are the best time efficient workouts you can do. In terms of time and the return on your investment there's no better form of training than a highly impactful HIIT workout.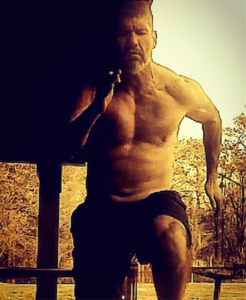 The premise of HIIT workouts is that you want to select one or two exercises to execute with as much speed and effort as possible for a given amount of reps, or for time. Because of this type of effort and demand the interval is probably going to be short depending on the type of work interval you're doing.
Because you're putting out so much effort during these intense intervals you're going to be entering into a hell of an anaerobic bout temporarily taxing your body's system depriving it of oxygen.
This does a lot of cool shit to your body which is why HIIT has some crazy good benefits you might not be aware of including the following…
Super heart health: Since HIIT workouts increase pressure demand on your arteries this actually gives your blood vessels a workout. Because of the intense bout of exercise blood flow increases in your vessels causing arteries and veins to flex and expand to accommodate the extra flow. This is a hell of an adaptation to consider.
This is great for your vascular system and enhances your heart health. Because of this interval based training can be easier to handle for people that have even had coronary disease.
Enhanced endurance: HIIT workouts have also been shown to enhance endurance. In fact, HIIT can improve your VO2 max which contributes to improved steady state endurance.
So the next time you're out for long jog make sure you pick up the pace hard for multiple intervals. I guarantee you'll see your average mile time improve more and more!
Torch calories for hours: EPOC stands for Exercise Post Oxygen Consumption. This is how your body gets back into homeostasis after an intense bout of exercise.
During EPOC you burn a lot of calories until your body returns to a normal state. However, after a HIIT workout you burn a lot more calories in EPOC versus the amount of calories you would burn after more steady state exercise such as a jog, or long bout of cycling.
This process of getting your body back to balance is quite an adaption that efficient HIIT workouts can provide for your body.
Efficient HIIT Workouts: The Takeaway
If you're looking to improve your fitness and to improve your training results while saving time then you need to incorporate HIIT workouts into your life.
Are you currently incorporating time efficient HIIT workouts into your routine? 
What HIIT workouts are you doing now? 
Post up and share here below in the comments. 
To put this all together make sure you take advantage of my new killer training programs here below! The first is my new 30 Introductory HIIT Workouts training program. The second is a 210 Day training bundle!
Introducing Brand NEW Product! 
Click Here To Get My 30 Introductory HIIT Workouts
Or Click On Image Here Below
Also make sure you take advantage of my more comprehensive new 120 Day Functional Fitness Training Program right here below! I guarantee it'll get you into the best shape of your life, or I'll give you your money back no questions asked.
Also for a LIMITED TIME ONLY if you order my 120 Day Functional Fitness Plan you will be able to take advantage of my special discount bundle consisting of…
CLICK HERE TO ORDER MY 120 DAY PLAN TO POWERFUL FUNCTIONAL FITNESS!!!
It's changing lives already!
Click On Image Here
Also if you want to learn how to tie these together then make sure you check out my brand new 90 Day MMA Strength And Conditioning Program right here below! I guarantee it'll get you into the best shape of your life, or I'll give you your money back no questions asked.
CLICK HERE TO ORDER MY 90 DAY MMA STRENGTH AND CONDITIONING PROGRAM!!!
It's changing lives already!
Related Articles: 
Sprint Workout Progression For Your HIIT Training 
Top 5 Plyometric Drills For MMA Fitness
How To Enhance Your Fitness And Physical Work Capacity
3 Top Conditioning And HIIT Workouts For MMA And Combat Fitness
4 Point Hip Stretch Series: Squat Prep Your Hips
5 Unique Strength Drills To Enhance MMA Performance And Serious Fitness