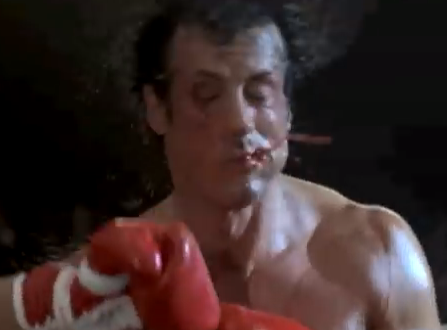 Do You Fall Short Trying To Beat Yourself Into Shape?
by: Brandon Richey–Get Free Updates And Training Guides Here
Do You Fall Short Trying To Beat Yourself Into Shape?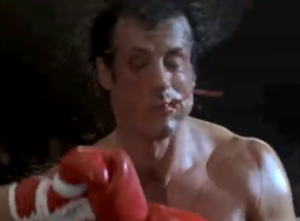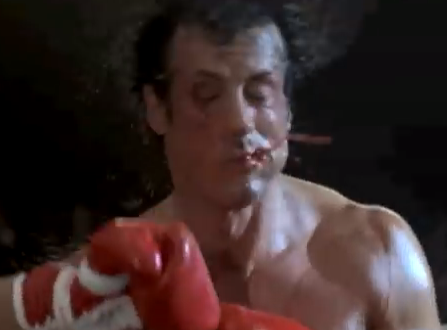 It seems like more and more people today buy into the "immediate results" hype of the fitness marketing machine. Perceptions on training and what it takes to actually develop into a Greek God or Goddess-like figure have been completely twisted into a false vision that is far from reality. People have trouble committing themselves to a cause and when they do they often shy away from the real work that is required. 
Are You Beating Yourself Into Shape?
The New Year's Myth
How many times in January have you heard someone say that they want to start getting into shape in time for the Spring? You know what I'm talking about. I'm talking about the New Year's Resolutions crowd. 
This trend typically follows a media marketing blast of commercials, expensive ad space, and a few episodes of The Biggest Loser. Look at what immediately follows all of this chaos! 
Well the health clubs are stormed with people starting around late January and into February. Many people fade away within a couple weeks, but there are always some that enter with a quasi-serious attitude towards fitness and actually trying to tackle their fitness goals within a given period of time (you know…that time between the end of winter and the beginning of spring). 
Here's a guide to help you get on track
So what actually happens? The truth is that these people never get in shape for spring. This is, for the most part, a myth. Now don't get me wrong…I'm not saying that there has absolutely been nobody to successfully make some progress in the weight room in that time period, but we all know that for the most part my statement is pretty accurate.
The "I've Got To Kill Myself" Approach 
Some other observations that feed the less than effective approach towards fitness is this mindset that right out of the gate an individual thinks that if he or she doesn't go out and make themselves puke then they're not making any progress. 
Now I understand as much as the next guy that training needs to be a challenge and that there is a time and a place for the good 'ole kick to the balls training session. However, I have seen the quasi-serious trainees come in with good intentions for getting into shape and end up quitting because they have the mindset that they have to do too much too soon. 
Many of these people end up training 6 to 7 days a week right out of the gate and stay in a continuous state of soreness while at times even incurring an injury. This is not healthy and is mentally exhausting at best. This sort of approach on training only causes the individual trainee to look at fitness and the pursuit of  strength more as a burden rather than a personal adventure. 
Make your strength an adventure starting here
The Spread Too Thin Approach To Life
Believe it or not this is an issue that I'm directing more towards teenagers than adults. It seems these days that kids go into school to take on a ton of classes and extracurricular activities in order to get themselves ready for college. Many of these kids have what I like to call a "full schedule of nothing." 
So what do I mean? What is a full schedule of nothing? My point is that many of these teenagers have lives that don't mimic or hold anything that resembles real world experience in the least. They get caught up in the world of "academia" and have no experience with dealing with the public, thinking for themselves, or any standing experiences on how to solve real world problems. 
Sure they can regurgitate information from a book or a class that they've had in school, but what happens when they get stuck on the side of the road with a flat tire? Who ends up paying for those books, those clothes, and those shoes? What do they understand about business and how communities actually grow? Do they even understand the value of a dollar? 
Here's a way to fill your schedule with something instead of a bunch of nothing!
The point is that there are many teens that fit this description this day and age and many of them grow up with weak minds and even weaker bodies. They want to try to engage in doing everything all while devoting themselves to nothing. They live in a world full of distractions and there are no common sense solutions and hard driven devotions to any specific skill or task. So what does this have to do with strength and fitness? 
Well the truth is that many of these kids have a fitness level that is less than satisfactory and when they are confronted with a workout or a competitive sporting moment that proves to be a challenge they are struggling their way through it because it's their once a month workout and their bodies are completely overwhelmed by the situation which actually resembles the rest of their life in general. Now are you following me? These people are spread way too thin. 
The point is that in order to acquire mastery you must shed what isn't important in order to focus in on what is important. Find the direction in your life and prioritize.  Everyone can benefit by making sure the focus on the body is on this priority list. 
Changing Perceptions
In order to acquire significant gains in strength, performance, and overall fitness it is important to understand that the pursuit is a process.  It seems to me that many people these days are quick to take notice of the "final product" in everything and once exposed to the work that it takes to create something (like a Greek God or Goddess type figure) then the truth about how bad they want that particular "thing" comes to surface. 
If you want to acquire your goals in strength, your life goals, and growth in your business you've got to embrace the process. I discuss this in greater detail right here.
As you can see you've just got to make the priorities part of the process and simply be unrelenting in your pursuit. If you are falling short by trying to beat yourself into shape and committing the mistakes that I've outlined in this article then you need to step back and assess your situation.
In addition to this remember that the process to acquiring strength is a journey! It's not about boxing yourself into a group looking to get results in "X" amount of time. It's not about throwing yourself to the fire 8 days a week with you barely being able to walk 5 of those days due to extreme soreness. And it's also not about casually getting in that workout every 2 weeks along with everything else in your life that you are addressing every 2 weeks because you have a schedule full of nothing. 
One of the things I'm offering to help folks overcome these obstacles is my new Strength Odyssey class. Make sure you check out the details of that right here and just let me know if you have any questions.
I hope you enjoyed today's post and if you know people that have been making these mistakes then post up about it below in the comment section. I always enjoy your feedback. Thanks again and keep training smart. 
Related Articles: 
And You Thought Your Training For The Day Was Done
More To Gains Than Supplements
Do You Fall Short Trying To Beat Yourself Into Shape?