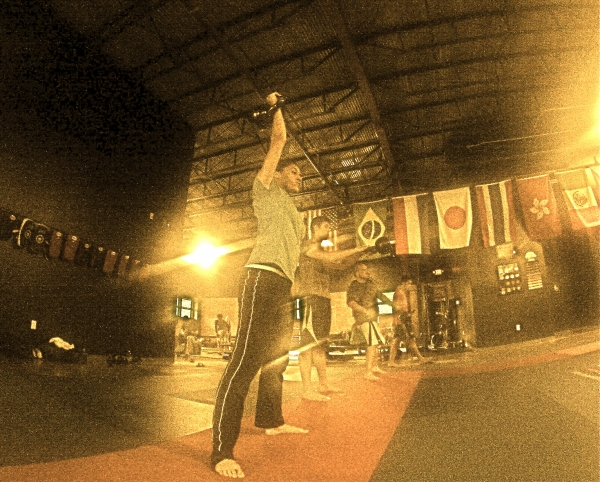 What is the BRF Strength Odyssey? 
BRF Strength Odyssey is a class that I designed to teach you how to master your body. You may not realize this, but the truth is that you don't have any real physical control over your body. No worries, you're not alone because most people in society share this same problem! 
You see your body is an ever adapting biological organism. The truth is that because of this your body will adapt and give back to you what you put into it. Now I know you've heard this before, but the truth is that most people place undesired stimuli onto the body every single day thereby forcing it to give back an undesired physical result! Sound familiar? 
You see some common physical feedback you may notice with your own body may be things such as postural imbalances, joint stiffness, lack of flexibility, diminished coordination, poor balance, increased body fat percentage, and a general lack of satisfactory physical conditioning. 
These are caused by undesired daily lifestyle activities (or lack thereof) when gauging where you are with your current level of fitness. We all have some level of incorrectness concerning our current list of physical feedback. Strength Odyssey is designed to restore you back to a state of correctness! Are you following me?
Where &When? 
Unable to parse entered address. API response code: REQUEST_DENIED
The Strength Odyssey classes are held at the Duluth Ice Forum in Duluth Ga. every Monday morning at 10:00 a.m. (The classes will run about an hour). All participants must sign in at the front desk. 
The Following Are Absolute Requirements: 
Be on time! The class is at 10:00 a.m.,
so "on time" means 9:55 a.m.! 
Wear durable athletic clothing.
No jewelry.
No i-pods or other electronic devices.
No gloves.
You must sign a waiver.
(Waivers will be provided.) 
An exercise mat/yoga mat is also recommended.
The goal is NOT to crush you physically, but to make you better. However to be better you must show up willing to give your absolute best effort.
If you want to be in the best shape of your life then you are definitely at the right place! For additional information concerning BRF Strength Odyssey email me at brndnrichey@gmail.com.
---
Follow Brandon Richey to Fitness!
DON'T FORGET TO SIGN UP TO RECEIVE MY FREE NEWSLETTER, FREE TRAINING TIPS, AND FREE TRAINING GUIDE HERE TODAY! ALL YOU HAVE TO DO IS SUBMIT YOUR NAME AND EMAIL BELOW. ALL YOUR INFORMATION WILL BE KEPT 100% CONFIDENTIAL!

Become as fit and strong as you can possibly be by training intelligently!  Learn to train smart and get Inside The Method Of Brandon's Madness with your FREE newsletter subscription!