Interview With Pro MMA Fighter And Kickboxer Warren Thompson
Today I got a chance to steer the topic of training in a slightly different direction by interviewing Atlanta's own Pro Kickboxer and MMA fighter Warren Thompson. We have a lot of mutual friends, but this is the first time I got a chance to connect to Warren and by the looks of this interview it was long overdue. I'll think you'll enjoy the conversation.
Athletes Name: Warren Thompson
1. Warren Thompson tell us about your background:
Many fighters may have similar stories as to how a tough childhood forged them into a warrior. For me it's not that alone. I had to fight to survive constant bullying just like many of us, but it gave me power, an escape, and an outlet that I never had. This also gave me a sense of well being that I could have never imagined . This turned me into an alpha dog that nobody thought was possible for me. I am that man your momma told you about .
I could fill your head with a Cinderella story but that's not realistic. I'm just a country boy trying to make it. Day by day I breathe in and breathe out and face my fears. The power I gain from my training helps me in my daily life. Heck on paper I don't look like much but, then again I was born in the blue collar region of America. I was born in the hills of Appalachia in Bluefield, Virginia. That's work ethic and it flows through my veins to this very day. I feel this is my strongest attribute. I was born and bred to work for it and to fight for what I want the American way!
2. Who inspired you, or had the biggest influence on you?
I've carried many things with me that inspire me…as well as people . Heck I think that's important. After all you wouldn't fuel a fire with just one piece of wood. You need influence from many people in support of your dream to make it a success. Hurdles come along and a friend or family member may lend a helping hand when they do.
My major influences are my family and coaches, but I draw most of my strength from my two children . I'd fight an entire army by myself for those two . They are the fuel for my fire most days . Love you Sadie and Sawyer!!!
3. What are your strengths?  
Basically I try to just get up and go! That's a major strength of mine . I have yet to meet a man that can string together 2-3 training sessions a day for 6 days a week like I do and love it. They are out there, but they are few and far between.
I am just a dang go getter. If you dangle a goal in front of me, or something to get, I'll get it if it kills me, or I will damn sure die trying .
Warren Thompson Fight Video

4. What are your weaknesses?
The good lord knows I have a bunch of them. Sometimes I don't think things through. I am a bull per se… until the time comes for me to be a fox. That's just my persona. I get after it day in and day out and I'm gonna wake up and smash things until it works and if it doesn't work I'm gonna end up smashing it anyway because that's just fun to do.
Sometimes I feel like I lack a plan . I get so anxious to perform and achieve things that I forget to set the foundation with a plan. I need to be more conscious about considering this when making a decision!
5. Do you find that your strength and conditioning program fills gaps in your training for fight performance?
I do a lot of running. I only really strength train after a fight for about 4-6 weeks. When it's time for me to start fight camp I spend my energy training skills mostly. I do incorporate kettlebells up until a month prior to a fight.
Once I am in fight camp I'll do an hour of cardio. After the cardio I train 60-90 minutes on drills, I spar,  and then I'll do bodyweight strength work. This consists of push-ups , pull-ups , abs , squats, and neck training. After this I go home to nap and eat. My afternoon sessions usually consist of pad and bag work.
I feel strength training should be secondary to fight training . All in all, I'm not trying to be a professional at exercising. It is an attribute that is needed for a fighter, but the stress of fight training taxes the body daily.
6. What is your favorite quote?  
A man is never to weak or too wounded too fight if his cause is greater than his own life.–Uknown
7. How much emphasis do you put into strength and conditioning?
I put a lot of work on conditioning . It is the most important part of kickboxing in my opinion. I don't focus as much on the strength element as much as I used to. I feel the more muscle mass I carry the more oxygen it takes to fuel it. 
In fight camp I generally try to do a full hour of cardio every day for 4 weeks until the fight. This is in addition to the training I already have every single day. It can be a grind but having lungs win fights!!!
8. Are you preparing for a fight right now?
I am always prepping for a fight. With that being said my next fight is March 9th at center stage in Atlanta. I am the king of Georgia kickboxing and it will remain that way.
My training has been going great. I am prepared to put on a show. Hell, at the end of the day we are entertainers and the crowd wants to see one of us go to sleep. I plan on killing it, or being carried home out of the arena on my shield. This is just the way it has to be!
The Takeaway From The Warren Thompson Interview
I hope you enjoyed today's interview with Warren Thompson and if you did you need to make sure to show up at Center Stage here in Atlanta on March 9th to watch him go to work. Also make sure to check out Warren's Instagram page here and give him a follow.
Also Warren mentioned working to get better about following a plan. Do you have a strength and conditioning plan that you currently follow for your MMA, fitness, and life needs?  
What did you think of the Warren Thompson interview? 
Are you coming to Atlanta to watch Warren Thompson on March 9? 
Post up in the comment section here below and tell us about it.
Also if you want to learn how to tie these together then make sure you check out my brand new 90 Day MMA Strength And Conditioning Program right here below! I guarantee it'll get you into the best shape of your life, or I'll give you your money back no questions asked.
CLICK HERE TO ORDER MY 90 DAY MMA STRENGTH AND CONDITIONING PROGRAM!!!
It's changing lives already!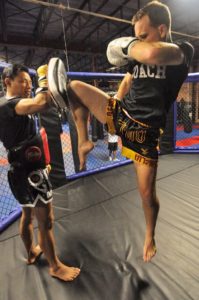 Related Articles:
Jump Rope: The Most Underrated Conditioning Exercise
Top 5 Plyometric Drills For MMA Fitness
3 Top Conditioning And HIIT Workouts For MMA And Combat Fitness
4 Point Hip Stretch Series: Squat Prep Your Hips
5 Unique Strength Drills To Enhance MMA Performance And Serious Fitness
---
Are you having trouble staying on top of your nutrition and all the supplements?
If so then get on the
Essential Nutrition
Your health is worth more than a bulk multivitamin pill. You deserve Reliv Now. Made with LunaRich, Reliv's epigenetic superfood, and loaded with vitamins, minerals and super-powered antioxidants, Reliv Now is built on the latest findings in nutrition science.
Its uniquely effective formula delivers a balanced array of the most advanced ingredients to give your body what it needs to thrive. Why settle for 'fine' when you can feel 'great!'? Get your health up to speed with Reliv Now.
Cutting-Edge Science: Study shows potential of Reliv Now® + LunaRich X™ to support weight loss, heart health and metabolic wellness.
Are you looking to enhance your performance, recovery, and muscle mass development? 
If so then get on the
Performance Nutrition
Most of us don't come close to consuming the nutrients we need to keep our bodies performing at their peak. ProVantage meets the nutritional needs of physically active people and athletes to improve performance, endurance, recovery, and repair.
Powered by LunaRich, Reliv's epigenetic superfood, this patented formula delivers 13 grams of muscle-building soy protein, plus other advanced ingredients like Tonalin®, MCTs, Creatine, CoQ10 and supercharged amino acids. ProVantage marks a major advancement in the science of sports nutrition.
It's the edge you've been looking for.
Also for your strength training needs…
Get ONNIT kettlebells here (Click On Image)

Get ONNIT Weighted Vest Here (Click On Image):