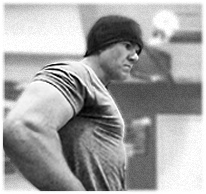 Super Fit Women – The Best Workout Method For Women That Are Serious About Fitness!
As a strength and conditioning professional and kettlebell man I must admit that kettlebells are just as good for women that are serious about training as they are for guys. Forget about boring workout routines that lead you nowhere! The best exercises for fat blasting and building lean muscle have to involve the ancient kettlebell.
You may already know that the kettlebell is an ancient strength and conditioning device that resembles a cannonball with a handle attached to it. The base lift of the kettlebell is the double arm swing. This single exercise incorporates hundreds of your muscles at once and revs up your metabolism unlike anything you will ever try! You have not worked out until you have trained with kettlebells. Kettlebell training is very dynamic in nature and this is what sets it apart from any other style of training.
The best exercises for women have to involve whole body movements because this is the number one way to increase your level of perceived exertion to maximize the number of calories burned. This is where the kettlebell comes into play because it is "movement specific" and not "body part specific." You involve multiple joints and therefore stimulate multiple muscles with even the most basic exercises with the kettlebell. You learn to combine both strength and skill to achieve the ultimate body.
Take the time to endure the learning curve ladies. Remember that if you have any other questions on forging the perfect body you can access all of my other articles here. Remember to train hard, but to get REAL results you have got to train smart!