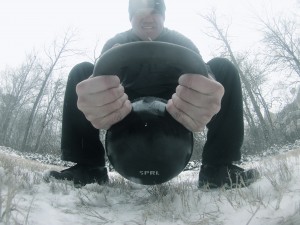 Part 2: Physical Training Protocols Of Choice…Kettlebells & Bodweight
by: Brandon Richey
Part 2: Physical Training Protocols Of Choice…Kettlebells & Bodyweight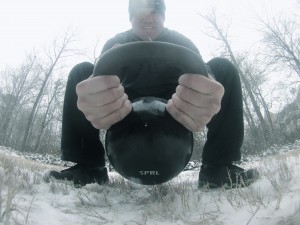 Since Georgia's Snowmaggedon went out of its way to leave its mark I decided to make the best of it. I also wanted to use it to display the next physical training protocol of discussion. In Part 1 I addressed solely weightlifting, and today I want to look into examining the implementation of bodyweight and kettlebells. 
Kettlebells And Bodyweight…
So to continue the discussion of training protocols I think we can all agree that much of this comes out from which training method  is best for us as individuals. In other words, which training method is going to give me the results that best suit my skills, needs, and goals? As stated I talked about this at length in Part 1, but with today's topic of kettlebells and bodyweight I want to outline some pros and cons associated with these as well. 
Stock up and start creating your own arsenal of kettlebells right here!
To begin, you've probably noticed that I've lumped kettlebells and bodyweight together as a single choice protocol. Obviously these two can be discussed and examined in a completely separate manner, but for the sake of time and the preservation of my fingers I figured I would try to combine these two methods for today's discussion. 
To be fair I personally combine bodyweight and kettlebells anyway. In other words, I don't think I ever "just do kettlebell work" without combining some bodyweight work during training. To me they go together like peanut butter and jelly, or death and taxes (sorry, I know neither one of those are a pretty picture). Anyways, the point is I like putting them together.
Here are some of the pros associated with kettlebell and bodyweight training. If you regularly implement these methods then perhaps these are familiar to you, but if they aren't then maybe it's food for thought.   
Kettlebell And Bodyweight Pros: 
It's A Cost Effective Method Of Training

It's A Time Efficient Method Of Training

This Method Can Be Done Almost Anywhere And At Anytime

The Programming Can Be Scaled To Benefit Most Any Physical Or Athletic Scenario

Tremendous For Improving Mobility, Core Stability, And Overall Better Body Awareness 
As you can see for the relative lack of equipment needed to implement this training protocol it can pay you back in a big big way. I mean kettlebell work and bodyweight training can be carried out in your yard, in your living room, in the weight room, or even outside in the middle of Snowmaggedon! 
Yes, that was a cold training session, but it was fun. That was the point.  As you can see the application of these two methods of training are hugely beneficial and this type of training can be fun to carry out particularly when your environment triggers the creativity of pulling off some different movements…such as performing a burpee face first into the snow! I mean it's all relative, right?  
Here's a great guide for some bodyweight exercises that can be done anywhere and at anytime!
Now after pointing out all of this you might be thinking well coach "Are there any drawbacks?" The fact is that there can be potential drawbacks to most anything especially if you consider all the variables and possibilities involved with a given situation. 
Now having said that I will list out some cons here for you that I tend to see trending when looking at bodyweight and kettlebell training as it relates to most people. 
Kettlebell And Bodyweight Cons
Lack Of Knowledge And Proper Application

Lack Of Variation 

There's Still Too Much Narrow Mindedness For Mass Appeal

Doesn't Offer The Same Stress/Adaptation Benefits Of Free Weights
As you can see these pretty much sum up most any drawback that can be associated with this method of training. Kettlebells and bodyweight aren't the End All of strength development, but they can offer a great deal to those that may have other restrictions in their life or schedule. Also to be clear on #4 I'm just pointing out for example that if one has intentions of wanting to acquire a 500 lb. squat or a 600 lb. deadlift then they're going to need to get their hands on some different tools. 
The bottom line is that being able to utilize a healthy balance of multiple training protocols can be MOST beneficial. However I wanted to utilize this series to offer a fair breakdown of each one and to address some so that maybe you can take the information to examine your current approach to training. 
I hope you enjoyed today's post and please feel free to post up your questions and comments below this article in the comment box below. Remember that most anyone can train hard, but only the best train smart my friend. Start your smart training today! 
Related Articles: 
Bodyweight Exercises You'd Be Crazy To Ignore!
Part 3 Of High Impact Strength Movements…Pull Ups
Quick Workouts For A Hectic High Speed Life Schedule!
Part 2: Physical Training Protocols Of Choice…Kettlebells & Bodyweight