No Curling In The Squat Rack T-Shirt
by: Brandon Richey–Get Free Updates And Training Guides Here
No Curling In The Squat Rack T-Shirt
Well you asked so I delivered! The new BRF shirt displayed is an athletic cut and is resistant to shrinking. The new line of shirts are starting to get around with some of the athletic and fitness community and the new No Curling In The Squat Rack shirt pretty much says all that needs to be said to the serious strength enthusiast! 
The No Curling In The Squat Rack Shirt…
The new BRF "No Curling In The Squat Rack"  Fitness Intelligence shirt will automatically increase everyone's fitness intelligence by 10% just by simply wearing it! Why? 

Because not everyone knows that they should be squatting in the squat rack, instead of curling in it! Man for those of us who understand this what a breath of fresh air, right?  The beauty is that this loud and proud statement for the serious training athlete (You) is available in a number of different styles and colors as well. 
The No Curling In The Squat Rack shirt can be purchased in Red, Charcoal, and even Camo depending on what type of shirt you are looking to order. There are men and women's athletic tees available, Hanes tagless tees,  and even a Canvas Poly-Cotton Hoodie that is available for purchase with Fall not being all that far away! Make sure you get your athletic apparel to prepare yourself for some physical battling with the weights! 
You can order yours here at the BRF store: BRF Teespring Store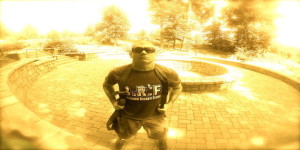 Make sure you get yours today!!!
Related Articles: 
A Few Product Recommendations…
5 Fitness Products To Take The Stranglehold Off Your Program…
No Curling In The Squat Rack T-Shirt