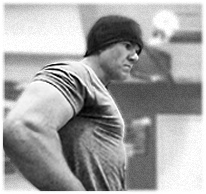 Goals – To Achieve Them You Have to Set Them in the Fitness World and in Life!
It doesn't matter if you are talking about life in general or your personal fitness and strength program, you must have goals set in order to have any measurement of achievement. Too many times I have asked people that have started a workout program what there goals are and they generally don't have anything in mind. Its almost as if they haven't thought about it until I asked them the question. With my experience with training athletes it has been easy because they all pretty much want to be bigger, faster, and stronger.
I have got to level with you when it comes to people that have success in fitness, life, family, and everything else. All of these people have set forth not just goals, but specific ones when it comes to making things happen. I like the idea of SPECIFIC goals when making achievement.
For instance, if you want to lose weight then don't just say I want to lose weight. Instead say that you want to lose 20 lbs and accomplish a certain feat of strength like being able to do 50 form perfect push-ups at one time all within a specified time frame. This detailed oriented goal setting is a great way to drive you to progress so you are not just wasting your time blindly going through the motions. Your weight-loss goals and strength goals will come much sooner and you will feel your behavior is reinforced by taking these steps.
Stop wasting your time! Give yourself a specific goal. Do this along with following a detailed competent plan and watch your fitness, weight-loss, and strength training goals become a reality!