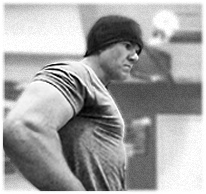 Fitness Goals – 2 Quick Lessons on How to Cater Your Workouts to Achieve Your Fitness Goals!
Fitness goals are something that everyone should consider when beginning an exercise program in order to accomplish what they want. To me this is obvious, but for those that need to hear this I'll elaborate further in this article. Here are a couple of quick lessons that will be worth thinking about before you start.
Lesson 1: You have to understand the specificity of training. You are probably wondering what this means. Specificity of training means that your body will respond to training based on how your workout program is structured. For instance, if you are a football player would it make sense for you to condition yourself like a marathon runner? Of course not. This is where a lot of people get off track when starting to design a plan for their workouts.
If you train the body for weight-loss then you'll lose weight, if you train the body for size characteristics then you'll gain size, if you want big bulging muscles then you should train like a bodybuilder. This is something that I have always had to deal with when training people. They either really don't know what they want or are totally ignorant as to what to do in order to get to where they want to go.
Lesson 2: The next big important variable is nutrition. This is 90% of your journey. Again, this has a direct effect on how the body will develop. Think about the obvious. If you sit around all day and eat twinkies your body will have a certain look. If you eat a well-balanced diet with plenty of protein and nutrients then your body will look completely the opposite of the couch potato. Remember that your nutrition plan has to be adjusted along with your exercise plan. When you start exercising your metabolism speeds up and to keep it up you have to "feed the engine." Its just like a car engine. When it speeds up it burns more fuel so to keep it burning fast you have to keep giving it fuel.
Always have a plan before beginning any new venture. Remember that a well accomplished plan will bring the well accomplished result. Know your fitness and exercise goals and design the plan to obtain those goals!