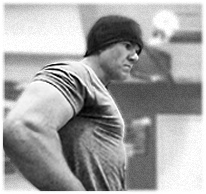 The Runner's Non-Running Conditioning – 2 Drills to Get the Runner Prepped For the Trail!
Runner's conditioning can be achieved in multiple ways outside of just running. As a matter of fact I have included 2 intense cardiovascular drills for the runner to practice in order to get ready for the trail.
1. Cycled Split Squat Jumps:
This is a mouthful for the name of a drill, but after executing it you will develop a tremendous amount of leg power and cardiovascular fitness! To begin this drill all you will need is your own body-weight and a flat open space. Start the drill by staggering your feet as if you are going to perform a stationary lunge. This drill is started by you executing a stationary lunge to a degree. Stagger your feet, lets say you place your right foot forward. Descend your left knee towards the floor. Right before your knee touches the floor you will want to explosively jump off of the ground. Use your arms in a counter-movement to help you with building momentum to get off of the ground. As you jump off of the ground simply switch your leg placement in mid-air and land with your left foot forward. Each jump should be executed in rapid succession. This is a wonderful conditioning drill for runners.
2. Squat Thrusts With A Jump:
This drill is fantastic for building leg power and cardio with a series of intense movements. To begin, stand with your feet about shoulder width distance apart in length. Crouch down and place your hands on the ground in front of you. From here simply kick your legs back extending your body into an upright push-up position. From the upright push-up position reverse the process by kicking your feet back up underneath your body. At this point, in one clean movement thrust back up to your feet and immediately go into a vertical jump. Once you land transition directly back into the next repetition! This will definitely improve your endurance.