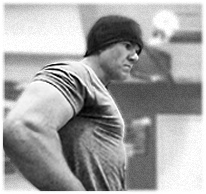 Exercise Myths – 2 Misconceptions About Strength Training For Women
I have always had to break down barriers with women in regards to strength training. There is an old mindset out there that women associate weight-lifting and strength training to building huge bulky muscles! This couldn't be further from the truth. I will cover 2 misconceptions and give an explanation that will inform you on the truth about why women should engage full force in a strength and conditioning program to build the body of every man and woman's dreams!
Myth 1: "If I start lifting heavy weights I will either get hurt or I will look like a bodybuilder." (Truth) You could get hurt talking on the cell phone and driving your car at the same time. The injury excuse is just that to me, an excuse. If you study and seek proper guidance on training you won't likely get injured. Of course, if you blindly walk into something then you are likely to not have a good result. (Truth) Working out with free-weights in an effective strength and conditioning program is the very best way to cut body fat and to speed up overall weight-loss.
Also, this fear of looking like a bodybuilder is absurd. First of all, women don't naturally contain enough of the muscle building hormone in their body that we know as testosterone. The women that are freakish looking are more than likely injecting something like this into their body's , as well as, spending hours and hours a week in the gym. Plus they are training their body's for size characteristics so they are getting that result. You may not like the way they look, but at least they are achieving the desired result, what are you doing?
Myth 2: "I'm just going to run off all of this excess weight." (Truth) Yes, you can run to burn off excess weight, but you can actually burn off excess lean muscle mass as well. Lean muscle mass is the very ingredient that burns off fat! If you are burning away the ingredient that burns away your fat then what? What happens is that you may lose weight but look like what I call a skinny fat person. In other words, your body is smaller but there is no definition, your skin is loose, and you have no muscular defining curves.
You can look at yourself one of two ways. You can be thinner and fitter or thinner and plain. Remember that your body will develop the way you train it. Strength training to increase a lean body is the truthful answer to your questions about these workout myths.