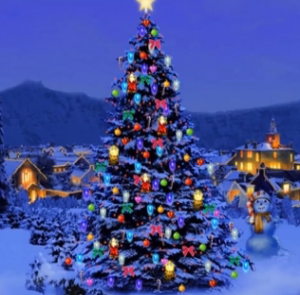 Dragondoor Black Friday And Cyber Monday Deals!
by: Brandon Richey–Get Free Updates And Training Guides Here
Dragondoor Black Friday And Cyber Monday Deals!
So with Black Friday and Cyber Monday you still have time to take advantage of some great strength training deals and equipment right here! When it comes to the internet I want to refer to a quote from the great cousin Eddie in the movie Christmas Vacation when he says "Clark that's the gift that keeps on giving the whole year." Well yes it is Clark!
Black Friday, Cyber Monday, And More…
By the way if you're not familiar with that last quote it comes from one of my favorite movies ever. Ok, hell I'll just show you the famous scene right here from Christmas Vacation when Clark (the main character) thinks he's getting his Christmas bonus, but instead ends up getting something less desirable in the mail. Prepare to laugh!
Now you see what I'm talking about! Aside from entertaining you a bit I figured I would point out that if you didn't battle the madness at the shopping malls over the weekend using your Conan the Barbarian athleticism then you can still get your shopping done with the click of a few buttons. Check out some of the options I've put together for you here below.
Black Friday Dragondoor Kettlebell Discounts
Cyber Monday Special! 20% off ALL Dragon Door Products!
Use Code CYB20 at checkout. Expires Midnight Dec 2 CST.
In addition to these you might want to check out all of the other available stuff here for some great fitness athletic performance strength training equipment. Perform Better offers some great deals here.
Finally, if this isn't enough I'm now offering a bundle package deal on all of my digital ebooks ordered here directly off the site including anywhere from 10 to 30 days of FREE coaching from me! Just Click Here to get a copy of one of the ebooks for yourself. 
Note: Amazon purchases do NOT apply.

Remember that most anyone can shop hard and train hard, but only the best shop smart and train smart! Hopefully I can help you do both here my friend.
Related Articles:
5 Fitness Products To Take A Stranglehold Off Your Program…
Strength Stuff And Other Fitness Products You Might Want To Buy!
Weight Loss, Strength, And The Rest…
Dragondoor Black Friday And Cyber Monday Deals!