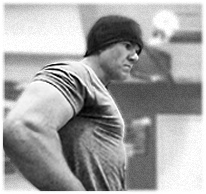 Women's Fitness – The Kettlebell is the Perfect Gentlemen That Isn't So Gentle!
If you are a woman that is looking for that perfect workout date and don't mind some tough love then the kettlebell will make your dreams come true! Although your roles will have to somewhat be reversed because he certainly isn't going to pick you up for the date. You'll be responsible for that part. He also won't open doors for you, but he sure is capable of dinging them up. When its all over with you may even be a little mad at him, but just like most intriguing guys you might even want to give it another "Swing!"
If you are even somewhat familiar with kettlebell training then you know that the "Swing" I am talking about is one that is more challenging than any second date you've ever been on. It is the base lift of the bell and will tighten your thighs, hips, and legs more than anything you have ever done before. The funny thing is that this kettlebell can take a woman's breath away quicker than James Bond was ever capable of doing with any of his admiring vixens. You can also expect a tremendous amount of weight-loss due to the strain of the relationship, but the funny thing is that even Dr. Phil would classify it as a healthy courtship. I know that this all sounds like he is a bit rough around the edges, but I know that you will fall in love with him in the end.
All in all, you don't ever have to worry about him not complimenting you on how your legs and stomach look in certain outfits because he will make sure that you will receive plenty of those from everyone else. He's not jealous at all. He's the perfect exercise date and the perfect gentleman that isn't so gentle!