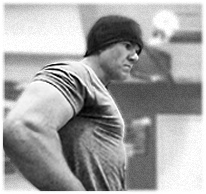 Plyometrics – Jumping Your Way Into Getting in Shape!
How many times have you been to the park or maybe watched your kids playing in the yard or at the playground? If you observe carefully they do a lot of running and jumping around. They are also getting a heck of a lot of exercise.
That jumping around and stop and go method of just being physically active is a great way to get into shape. The jumping and short burst running are also mild forms of what we recognize in the fitness industry as plyometrics. Plyometrics are specific exercises that involve quick burst of intense movements that stimulate the nervous system causing muscles to be conditioned in order to develop for more explosive and forceful contractions. This type of training is particularly used to work with helping athletes to develop more athletic and explosive movements. There are many variations of plyometrics and a beginner should always start with the most basic and lower intense plyometric-type drills. A great start is to master handling your own weight in order to jump. From here specific drills can be manipulated to progress into harder drills. For instance, you may just start by doing squat jumps and progress to jumping off of one leg and landing on 2 feet. From here you might just work on jumping and landing on just one foot! The end result is that you will end up getting a great workout.
Remember that milder forms of this can be performed by kids in a playground. You always want to make sure that you are intelligent and informed about how you structure your plyometric drills. Learn and practice flawlessly.