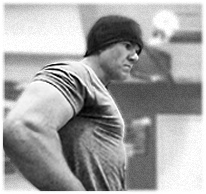 The Way You Should Train – The Key is to Focus on Training Movements and Not Isolating Muscles!
Are you confused about what exercises to do in terms of working out and learning what is effective? The truth is that our bodies are designed to do work. We physiologically consists of a bunch of levers and pulleys that come in the form of ligaments, tendons, bones, and muscles. All of the parts work together in the dynamic spectrum of movement to do work! Your body is the most fascinating and amazing machine on the entire planet.
So when it comes to our strength and fitness training program, I always reference the true nature of the function of our bodies to prospecting clients and ignorant people. The key is to forget about doing arm curls and leg extensions. We never execute those isolated type movements in normal everyday life in the first place, so why should we now? To build a top-notch hard body we should be concerned about "doing work" related movements! Day to day activities consist of us having to squat to pick up objects to move them. Usually we have to squat, bend, and move in ways that are challenging, yet natural to the relative operation of our bodies. This is how you should structure your personal fitness and strength program. We should always concentrate on training "movements" rather than training "isolated muscle groups." Remember to just simply include the two basic human movements in your fitness and strength program. The two movements that I am referring to are the push and pull combinations. I have written quite a few articles that are based around training these specific types of movements, and it works.
Take the time to learn and be creative with your personal program. Remember to focus on the training movements rather than trying to isolate body parts.