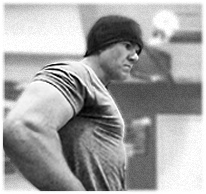 The Importance of Strength Training For Women!
I find that women today are hung up on doing the "aerobic" workout rather than engaging in something that really gets them results. Now before you get angry with me I pick on the guys too, its just that I am specifically focusing in on you for this particular article. I believe in tough love. Now hopefully I have not angered you to the point that you have stopped reading this article. Now, that we are over the insensitivity lets focus on the matter at hand.
To begin, you have to have a strength training program in place in order to get the results you desire. Not only do you need a strength program, but your strength and conditioning program should be one in the same. If you want top-notch results you have to have an effective and well planned strength program that you can implement in order to get the benefits of building lean muscle mass. This in turn will kick your metabolism into high gear! This is where you shed the inches like crazy in get a super fit body. Its all about total-body fitness and not an entire 30 minute class devoted to abs! Workout to make yourself sweat, to breathe hard, and do it while handling some sort of resistance. This is where your strength training comes in. Strength training can come in many forms. It doesn't necessarily just mean weightlifting. Although weightlifting is a form of strength training. It can be a highly effective program designed around utilizing nothing more than your own body-weight. Women that are getting the killer body are getting the killer strength training programs! This is a fact. Don't shortchange yourself.
The bottom line is that you have to step up your program. There is a bit of a learning curve involved in anything with value. Take the time to learn and implement an effective strength training program. Like I said this can be an awesome program with just your body-weight, it can be done with weights, or other very dynamic devices like the kettlebell.