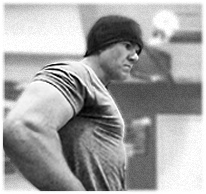 Strength Training – Groups Vs Doing it Alone!
Having specialized and played for years in team sports I have had plenty of experience with sharing pain, blood, sweat, and tears in a group setting. I am also aware that there are plenty of individual sports and people that just prefer to engage in physical activity by themselves. In the following article I want to address the importance of team unity and the motivation of the group factor when pursuing a goal!
Like I said, I have been in vigorous training environments in the past whether preparing in the off-season for football or baseball, or by training athletes and getting involved with team oriented fitness programs. I have always considered myself as somewhat "driven" when it came to my own personal journey towards physical dominance, but it was never easy and I am a professional that specializes in doing this for a living. Based on this I want to point out the importance of having a training partner or group when trying to push yourself to the next level. From what I remember about those crazy early mornings in boot camp and football camp it was miserable.
The only comfort or solace that I had was knowing that I wasn't the only one that was miserable when I looked around and saw how bad off my friends were. This is why I would encourage you to get involved with a friend or friends if you are truly serious about taking your journey of personal physical dominance to the next level. Share your glory with others. Earn and obtain the respect, honor, and discipline of your friends and peers as you ascend to greek-god status.
Remember, if you aren't even motivated to drive to the gym how do you expect to make this journey riding solo? This is why I am a big supporter of groups over the individual. Enjoy my friends!