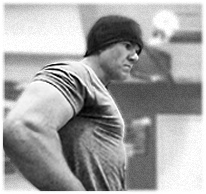 Stair Fitness – 2 Insanely Great Exercises to Execute Using Stairs!
In this era of hustle and bustle I find that people are constantly looking for a convenient way to get a quality workout. The time crunch is always a major concern for people when it comes to fitting in time to fine tune the body. I have found that stair training has been a great fat-blasting workout for me to get into tremendous shape in a relatively short period of time. The following 2 exercises are great for everything that I just mentioned.
Stair Exercise 1: (The Stair Lunge) This is the exercise that will blast your glutes and hamstrings more than just about anything that I can think of. You need to make sure that the stairs you are using are relatively high like something you would find in a stadium at a high school or college. If you don't have access to either type of facility then you can look at your local park or if you have stairs of relative height at home you can make it work by simply doing more reps. To start, begin your lunges from the bottom of the stairs. One round or set is counted by going all the way to the top and back down. To lunge you want to step by taking a big enough stride to cover 2 to 3 steps at a time. Lengthen your stride and simply climb.
Stair Exercise 2: (Quick Sprint) This is an intense exercise that is a sure way to blast your legs and get your heart rate up just about as quick as anything. Like the lunge you start at the bottom and sprint to the top by making sure that you hit every single step along the way. The key to this one is to not skip any steps and keep a fast intense pace all the way to the top. This will add to your leg power, conditioning, and give you tremendous quick feet.