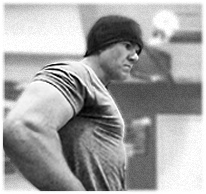 Speed Conditioning – 2 Exercises That Are Great For Speed and Speeding Up Your Conditioning!
So you are working on trying to develop your speed for performance and trying to get into great shape. The truth about speed training is that an effective speed training program will accomplish both the benefits of increased athletic performance and conditioning! Check out these 2 exercises to help you in your venture for both.
1. 12″ Hurdle High Knee Runs: This is an excellent drill for promoting both speed and athletic conditioning. To start, you need about five or six 12″ hurdles set up in an order that you can run through them by lifting your knees and feet to get over them. You want to start at one end and stagger your feet with one foot in position to go over the hurdles and the other staggered just outside the hurdles. You will then execute high knee runs with both knees driving up from the ground and back down like a piston in a car engine with only one foot clearing the hurdles while going in one direction. Once you go over the 5 or 6 hurdles in a row then turn around and stagger the opposite leg to go back through them.
2. 12″ Hurdle High Knee Bounds: This drill is even more intense than the first. Here you want to line up the 12″ hurdles the same way as you did in the high knee runs. Next you want to execute bounding or jumping over each hurdle in rapid succession again driving your knees up at the same time for each bound. You should clear the hurdles in a controlled and continuous fashion. Imagine what a kid on a pogo stick looks like continuously bouncing through the playground. This same smooth constant motion is how you should bound each one of the hurdles.