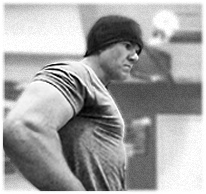 Optimal Fitness – 3 Steps to Take to Get You Into Elite Physical Condition!
Optimal fitness has to be earned. In order for you to achieve an optimal level of fitness and total conditioning you must have a smart plan and follow it with absolute discipline and consistency. Check out the following 3 steps you can take in order to gain elite level fitness and transform your body forever.
1. Nutrition: In order to get a lean body you must couple an effective nutrition plan with a well-planned workout program. The nutrition is arguably the largest and most important part of your entire fitness program. You must incorporate this into your lifestyle and stick to it as consistently as you would working out. Manage your calories not by measuring them, but by monitoring what "types" of foods you take in day to day. By monitoring the exact foods that you put into your body then you will eliminate all of the junk. You will be surprised at all the crap you don't pay attention to when you eat. Give it a try.
2. Train With Intensity: In order to achieve optimal fat-loss and to ensure your success of getting in shape you must perform highly intense exercises to raise your level of perceived exertion. This is the MOST beneficial way for you to obtain the highest level of a calorie-burn. Train with a purpose and don't just go through the motions. Don't be scared of trying to challenge yourself by lifting heavier weight. This is the only way for you to develop a significant amount of lean muscle mass and to speed up your metabolism.
3. Engage In Multi-Joint Resistance Exercises: This is a big one. In order to achieve the 2nd step above you must be willing to do this one. Don't sweat the small muscle groups if you are wanting to get big results as quickly as possible. Instead of doing 9 sets of bicep curls to train the biceps, try doing 9 sets of pull-ups! This is way more intense and you will not only work the muscles of your biceps, but you will hit an array of others because of the multiple joints that are involved in the movement!