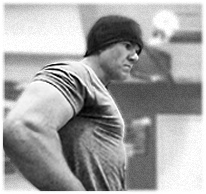 Hill Runs – Check Out These 2 Dynamic Ways to Run Hills!
Running hills is a great way to crank up the level of intensity in your cardiovascular fitness. You know that you don't have to waste your time on any long straight runs. If you are like most of us then the steeper the hill is the quicker you want to get to the top! This is why I am a big fan of hill runs. Allow yourself a minute to read and learn these 2 dynamic ways to get to the top.
1. Backwards Runs, Hill Back Pedaling: This is a sure way to intensify your runs and burn your quads more than you can imagine. The concept is simple. After getting properly warmed up and depending on the distance and grade of the hill you simply just turn your back to run backwards up the hill. The key to doing this effectively is to naturally lower your center of gravity the steeper the climb. If you can possibly find a hill that is around a 30-45 degree angle and is about a distance of 20 yards these dimensions would be perfect for sprinting and higher intense runs.
2. Uphill Side Shuffle: This is certainly a unique way to get to the top of the hill. You want to start at the bottom and turn your body to one side. From here you want to rapidly shuffle with decent strides as you climb to the top. For instance, if you are leading up the hill with the right leg then it will be doing most of the pulling motion while you are predominately pushing off of the left leg. This is a great contrast in movement when it comes down to the overall conditioning of the drill. This anaerobic training exercise is great for developing cardiovascular fitness as well as leg power. The key is to make sure that you don't cross over your feet when you are shuffling.