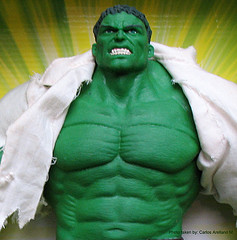 Washboard Abs – 2 Exercises That Will Help You to Get a Chiseled Stomach!
First of all, if you want washboard abs then it takes a lot more than just doing crunches to get them. You need to be consistent in every aspect of your fitness program all the way from the training to your nutrition. However, for the sake of this article I am going to give you 2 hard-hitting drills that you can add to your arsenal of six-pack ab development!
1. Thrusting Push-Ups: This drill is super intense. These style of push-ups will get your heart pumping and just about every muscle in your upper-body bulging! To execute this core strengthening drill simply get into an upright push-up position. From here you will want to execute a normal push-up. As soon as you ascend in the upward phase of the push-up simply kick your knees up to your chest so that you are in a crouched position on the ground. From here immediately kick your feet back behind you so that your legs are once again extended and you are back into an upright push-up position. Repeat the process with every repetition being executed in a continuous and smooth motion. This drill will be quick to speed up the progress of your fat-loss!
2. Push-Up Mountain Climbers: If you are familiar with the mountain climber conditioning drill then you can do this drill with no problem. This is certainly an intense drill to help you lose the fat. To start, get into an upright push-up position. Perform a push-up and at the ascending phase of the push-up simply drive one knee up to your chest and immediately extend it back. Next, execute a second push-up and drive the opposite knee up to your chest and extend it back. Once you complete a push-up driving each leg to your chest that constitutes a single repetition. To start, try to perform 5 to 10 of these in the beginning phases of your six-pack ab construction project!