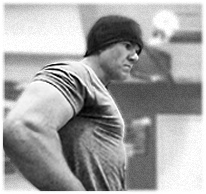 Volleyball and Plyometrics, a Necessary Combination!
Plyometrics are a form of training that is used in order to create forceful muscular power by initiating movements that stimulate and keep your nervous system sharp. Movements such as jumping and bounding off of the ground to increase performance are what plyometrics are good for. This is why plyometrics should be the meat and potatoes of every volleyball player's game!
I think that you can agree that playing volleyball is hard enough without having the leg power and core strength to endure long tournaments and hard fought games! Not being powerful enough to attack the net to drive home the winning point should be the last thing you need to worry about when you are playing a game. Volleyball players have to work on athletic performance just like any other athlete. The quicker and more powerful the player the better he or she will be at playing the game. If you are a volleyball player looking to improve your game then you should incorporate various plyometric drills such as squat jumps and hurdle bounding drills into your practice and training time. This will certainly do the trick in helping you to develop that athletic edge you need to stay on top of your game!
When incorporating plyometric drills into your training program you develop an array of attributes that will improve your game. You will certainly build on improving your athleticism, but you will also drastically reduce the risk of injury and speed up your recovery between those physically challenging games and tournaments. Give it a try and train hard my friends!