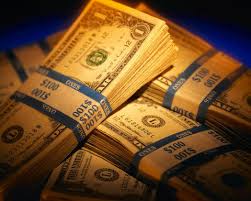 Congrats To Some Of My Tough Students At The Tough Mudder!
So what is the Tough Mudder? Well, it's basically a hard ass adventure run that tests your physical and mental grit in every way possible! The Tough Mudder consists of 12 miles of misery that basically involves a battery of very innovative obstacle courses that are designed to make you want to quit, go home, and cry for mommy! These obstacle courses were designed by the British Special Forces and after seeing and hearing about the difficulty I certainly believe it!
Big Congratulations To Jeff And Dan!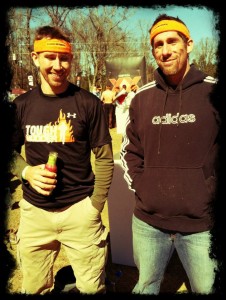 I have prepared athletes for many types of sports and various physical challenges, but this one in particular no doubt has some unique qualities to it. I don't think there is one single variable concerning the human makeup that the Tough Mudder event leaves out. I mean if you break it down this particular race covers just about every facet of the human makeup consisting of stamina, strength, agility, cardiovascular fitness, super mental toughness, frustration, disappointment, elation, and even love and hate!  I'm sure there was a lot of that for both Jeff and Dan being that when they began the race here in Georgia on Sunday morning it was a very warm and inviting 15 degrees outside and one of the first obstacles was a huge dumpster bin full of water. The bin had frozen solid overnight to the point that the event staff was breaking the ice up with sledgehammers the morning of the race as the competitors were filing in! What a way to say good morning, right!
That's right, these guys knew they were in for a good ole ball buster first thing, but they didn't walk into this situation unprepared. I had the fortunate opportunity to do a little bit of ball busting on these guys for a solid 10-12 weeks leading up to the race and it was a good thing, because the event was all about displaying and testing one's functional horsepower!  In training and preparation I let them handle what running they wanted to get in leading up to the event, but a whole lot of it wasn't too necessary because I was focused in on getting their bodies accustomed to lifting stuff and moving around a lot leading up to the Tough Mudder. I primarily focused on the development of their strength along with conditioning them by focusing on the development of their work capacity through various strength training modalities.
We used kettlebells, medicine balls, barbells, body weight, heavy bags, weighted vests, and just about any other form of resistance I could come up with to help suit the occasion. If you have been following me long enough then you know that I am very competitive. I mean if I am fortunate enough to work with committed athletes such as these guys I get down right paranoid when it comes to doing what it takes to gain an edge, within moral and ethical boundaries of course. Nonetheless, Jeff and Dan took the challenge head on and both ended up with tremendous finishes in the race. I'm sure they'll correct me if my numbers are off here, but I think the average finish time for this Tough Mudder event was about 3 hours 30 minutes. Dan finish just at about 2 hours 30 minutes and Jeff ended up finishing 3rd PLACE OVERALL out of 1300 competitors! Yes, I said 3rd overall! His finish time was around 1 hour 45 minutes.
Once again, this was a 12 mile course consisting of 25 obstacles. The morning start temperature was around 15-20 degrees not to mention they got their asses shocked by several thousand volts of hanging wire at the very end through the final obstacle. The Tough Mudder certainly lived up to it's name. If you haven't seen what it is all about I have included the following video for further clarification.
Well now you see what I mean. Looks just like another day in paradise, right? With all of this fun who needs Disney Land? With Jeff's performance he now has a chance to go to Nationals which involves a brutal 24 hour run of the same hell! With all of this action it is great to know that the Tough Mudder event has also raised over $2 million to support the Wounded Warrior Project. These funds help wounded warriors in many areas of recovery upon returning from the battlefield. Many of these warriors compete in the Tough Mudder events. I guess you just can't keep a Tough Warrior down! This is an awesome event with a great cause. I am proud of my students (and friends) for their performances.
Now it's time to get back to the grind guys! If you want to join Jeff and Dan in their success and need some guidance I would be glad to help. You can start by signing up to join my emailing list right here for FREE. Upon joining you'll get some very cool stuff for FREE. Even if you don't want to be a Tough Mudder you can still be tough with your training. Remember that most anyone can train hard, but only the best train smart my friend. Start your smart training today.