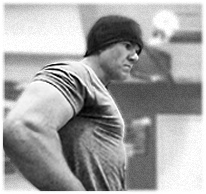 The Strength and Conditioning Professional – The Ingredient For a Successful Program!
This is a different era in sports and athletic competition. I am from the state of Georgia and here football is KING! From the great University of Georgia who has come on the collegiate scene as one of the premiere programs in college football today all the way down to the high schools and youth leagues around the state. The one thing they all have in common is a formula for turning out both top-notch football programs and players. I am here to fill you in on one of the main ingredients to this success.
To have a successful program we can all agree that it takes a team effort. It takes not only the coaches and players to be on task from week to week, but it also takes the support of the parents and boosters. Basically, saying parents and boosters is another way of saying generous donators. So having all of this help what more can a program have to set itself apart from the competition? Well, it has been my experience that the most successful programs have the availability of a well-structured strength and conditioning program. More and more programs are hiring on certified strength and conditioning specialist like myself to either come in as an outsourced independent contractor or as their own full time strength and conditioning coach. I have had the opportunity to be this particular professional at all levels in the state of Georgia.
I have seen teams that went from being mediocre to being teams that are in the hunt for a regional title all within a year by implementing the help of a strength and conditioning coach or professional. This is certainly a key ingredient for total success. Since the arrival of Coach Mark Richt and head strength and conditioning coach Dave Van Halanger at the University of Georgia they have been one of only two teams to have 10 win seasons over the past 6 years! During my time there I witnessed several athletes set strength records in the squat, bench-press, and vertical jump at the school in 2002 and 2003, and the records still stand.
Now I'm not telling you this because I want to brag about the UGA football program. I am simply stating facts that support the very point that I am trying to get across about the importance of having a strength and conditioning professional in your community's programs. If you don't have one then there is always money that can be raised to find a competent motivating young professional to come in and make things happen!