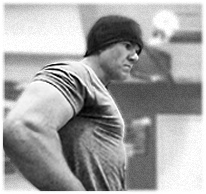 The Best Way For a Beginner to Structure an Exercise Program!
First of all, when you are beginning a program it is obvious that you probably have a set of personal goals in mind. In my opinion the goals of beginners should all be about the same! You want to be as fit and healthy as you can possibly be, right? I think that I am probably pretty close to being right on target. Anyway, we can probably agree that the best way to get to where you want to go is to have a well thought out and well structured plan. However, sometimes the best way to structure a plan for a beginner is to just get active and stay active often.
The way we go about worrying how much time we should put into structuring a nutrition plan, resistance training program, and cardiovascular plan can be over-thought in a lot of cases! Sometimes the best plan of action is to just have a good variety of physical interests. You may want to go cycling one day, hiking one day, and lift weights for a day. A lot of the time it can be just as beneficial to keep a sort of chaotic variation of many different things rather than putting too much effort into figuring out sets, reps, and counting calories in a diet. In time you will learn how to FINE-TUNE your personal fitness and strength program. By keeping your beginner workout program set to a variety of different things you will quickly start to see results in fat and weight-loss!
Just remember to get started doing something and put forth nothing less than an intense and relentless effort! If you are just going to go through the motions and have a going halfway attitude about it then don't expect to grow from it. It is ok to be a beginner, but you don't want to stay one!