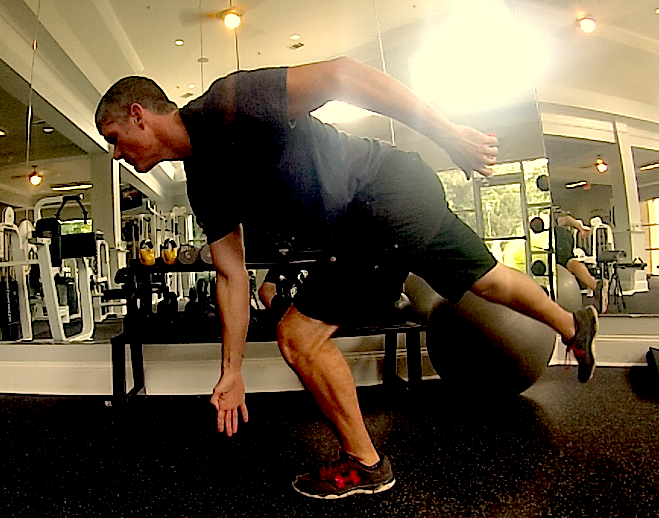 3 Must Have Single Leg Exercises For Strength And Stability
One of the best ways to work on building your control and stability is with the use of single limb training. Single limb training presents new challenges by enhancing your body's ability to establish control and stability throughout your core center and in your major joints involving your shoulders and hips. In today's post I want to cover some single leg exercises to drive the focus of single limb training to your lower body.
Single Leg Exercises
Over the years I've witnessed a lot of people both in gyms and on the occasional YouTube video that walk into the gym and commonly struggle to perform what should be foundational movements involving squats and lunges. It also amazes me how many people struggle to control these movements all while attempting to do so while trying to manage and wrestle with an external load.
This is the reason I prefer slowing down and having trainees direct their attention towards the execution of the movement instead of how much weight they can load up to use for that movement at times. Taking the time to pump the brakes and shift your focus towards some single leg movements can help you in establishing a certain level of control and it will help you to move with more finesse and athleticism.
Single Leg Exercises: Single Arm Single Leg Deadlift 
Purpose:
The single arm single leg deadlift  is tremendous for training you how to control a hip hinge on one leg. This particular movement demands constant focus and intention in order to gracefully pull it off. It may look simple, but I've found this movement to be one of the most difficult and challenging movements for people to perform as they are always challenged by amount of stability required to seamlessly pull it off.
In addition to this this single arm single leg deadlift is also tremendous for ankle, knee, and hip stability. I'm a huge proponent of this exercise and regularly include it into the programming for my students as it's a great way to also strengthen the bigger stronger posterior muscles of the hips, glutes, and hamstrings.
Recommendation: 
Perform 3 sets of 4 to 8 reps on each leg on your leg strength training days.
Single Arm Single Leg Exercises: Glide Disc Reverse Lunges
Purpose: 
This lunge variation is a unique a variation in that it truly does force you to control and maintain stability on the grounded leg. As you slide the foot on the glide disc back all the stress and stability is shifted to the grounded leg. As you ascend up out of this lunge there is a significant pull on the glutes and hips of the grounded leg. This is a great drill for helping you to develop significant stability on one leg.
Recommendation: 
Perform 3 sets of 5 to 10 reps on each leg on your lower body strength days.
Single Arm Single Leg Exercises: Step Ups
Purpose: 
Step ups are great for generating strength and power. There are a few variations, but by doing them this way it allows you to load up some serious weight and to drive up for double extension of the knee and hip for some serious strength and power. Additionally this particular variation can be varied further by dropping the weight after a loaded set and performing some dynamic step ups directly after for some single leg contrast training.
Recommendation: 
Perform 3 sets of  4 to 7 reps on your lower body strength days.
Single Leg Exercises: The Takeaway
Remember that when executing single limb, or single leg training the goal is to focus on additional stability and strength. Single leg exercises in this case are going to help you to perform better and work to strengthen your major lower body joints to be more resistant to injury while training you to move better due to it's real life functional application.
Are you currently incorporating single leg training into your strength and conditioning program? 
What single leg exercises do you use in your strength program? 
Post up and share in the comment section here below. 
Also if you want to learn how to tie these together then make sure you check out my brand new 120 Day Functional Fitness Training Program right here below! I guarantee it'll get you into the best shape of your life, or I'll give you your money back no questions asked.
CLICK HERE TO ORDER MY 120 DAY PLAN TO POWERFUL FUNCTIONAL FITNESS!!!
It's changing lives already!
Click On Image Here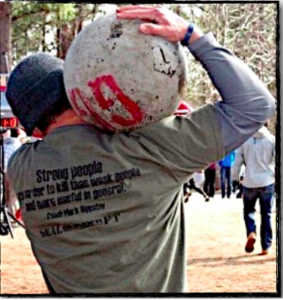 Related Articles:
3 Functional Strength Drills For Fitness And Performance
4 Guaranteed Ways To Get A Functionally Strong Body
5 Unique Strength Drills To Enhance MMA Performance And Serious Fitness
3 Steps To Build Your Turkish Get Up For MMA
3 Push Up Variations To Give You Knock Out Punching Power For MMA And Combat
---
Click on all images below…
Are you having trouble staying on top of your nutrition and all the supplements?
If so then get on the
Essential Nutrition
Your health is worth more than a bulk multivitamin pill. You deserve Reliv Now. Made with LunaRich, Reliv's epigenetic superfood, and loaded with vitamins, minerals and super-powered antioxidants, Reliv Now is built on the latest findings in nutrition science.
Its uniquely effective formula delivers a balanced array of the most advanced ingredients to give your body what it needs to thrive. Why settle for 'fine' when you can feel 'great!'? Get your health up to speed with Reliv Now.
Cutting-Edge Science: Study shows potential of Reliv Now® + LunaRich X™ to support weight loss, heart health and metabolic wellness.
Are you looking to enhance your performance, recovery, and muscle mass development? 
If so then get on the
Performance Nutrition
Most of us don't come close to consuming the nutrients we need to keep our bodies performing at their peak. ProVantage meets the nutritional needs of physically active people and athletes to improve performance, endurance, recovery, and repair.
Powered by LunaRich, Reliv's epigenetic superfood, this patented formula delivers 13 grams of muscle-building soy protein, plus other advanced ingredients like Tonalin®, MCTs, Creatine, CoQ10 and supercharged amino acids. ProVantage marks a major advancement in the science of sports nutrition.
It's the edge you've been looking for.
Also for your strength training needs…
Get ONNIT kettlebells here: (Click On Image)

For the absolute best solution for chronic and acute severe muscle and joint pain make sure to get your bottle of CobraZol Sport. It's the absolute best product on the market and it's been scientifically proven to alleviate muscle and joint pain having two double blind placebo studies done here in the U.S. being one of the only…if not the only topical pain reliever to have this kind of science behind hit.
Click On Image Here