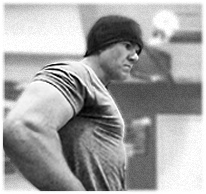 Get Up and Move – 2 Activities For the Beginner to Take in Order to Get in Shape!
If you currently live a rather sedentary lifestyle then you need to immediately take steps to change that. Whether it is your job or your family that keeps you in a relatively inactive state of physical activity you need to take the necessary steps to change your way of life. You don't immediately have to start a full force strength and conditioning program, although this would be most beneficial, but you can make some helpful changes. The easiest way to get started is to simply get up and move around. Take a look at the following activities that would serve as great ideas to get on the right track.
1. Coach an Athletic Team: This is both a constructive and great way for you to start getting active. You can coach a youth baseball, football, or basketball team and use this as an opportunity to be both a good mentor and to get yourself a little exercise without thinking of it as "exercise." Whether you are walking or running at least you are doing a little of both when taking the time to teach the sport during practice. There is no better way to get some physical activity than to do it through some sort of sport.
2. Take up a Sport: This is certainly a bit higher up on the activity scale because it takes some base level of conditioning to get involved in an organized sport. However, you can quickly work to better yourself within the sport and step up your performance by structuring an exercise and training program around the specific sport you are involved in. You can pick from an array of community organized sport activities such as cycling, rowing, running, or team events like football, softball, and hockey. The key is to get out and move. Fitness and cardio can be obtained through any of these events. Get involved.