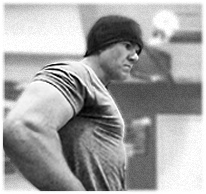 Exercise – 2 Common Mistakes the Beginner Makes When Starting an Exercise Program!
It absolutely kills me when people get all motivated to workout and go crazy trying to buy up everything with the word "fitness" on the name brand. Now I understand that some things are essential, but I am addressing the efforts of those that have absolutely no idea what they are doing when it comes to taking the necessary steps toward a structured well-planned personal program.
Mistake 1: (Supplement Shopping) I really get frustrated with this ignorant kind of effort. I've seen many people that want to begin working out and basically replace their grocery list with a visit to GNC. Now I'm not coming down on all supplements or people that buy them. I'm just saying that the beginner is just that, a beginner. He or she don't even know how to approach getting started in working-out much less breaking down a list of supplements that they more than likely don't even need. The truth is that about 90% of supplements on the shelves do nothing for the body in terms of fitness in the first place. Of the remaining 10% different supplements serve varying purposes that may or may not be beneficial in overall weight-loss. Lets face it, most people that start back into getting physically active do it to lose weight.
Mistake 2: (The Equipment Purchase) Now I am a fan of fitness equipment just like the next guy, but I see many people that purchase enough equipment to be their neighborhoods' personal gym. I am mainly concerned with the purchase of the most BENEFICIAL equipment. If you have read any of my previous material you know that I am a big fan of the kettlebells, but to be fair I am really not trying to push those because of my personal bias. The truth is that I am a huge fan of all FREE WEIGHTS. Barbells, dumbells, medicine balls, and sandbags are all great tools for getting a hard hitting workout.
The bottom line is to be intelligent and informed about the purchases you make towards your fitness lifestyle. Read and learn!