The CobraZol Sport Topical Pain Reliever Review & More
Are you currently battling with joint and muscle pain? 
Are you looking for a better alternative form of treatment that doesn't require narcotics? 
Have you looked for strong pain relief without negative side effects? 
Are you tired of strong odor and slow to absorb topical pain relievers? 
I've been a huge proponent of the non-opioid topical pain reliever CobraZol Sport now for a couple of years. If you've been following this blog for a while then you know that I do occasionally write product reviews, but ONLY if the product is one that can fill a gap for me, or if the product happens to be in a position to meet a need that I have in either my own life, or with the lifestyles of those around me. 
Non-Opioid Topical Pain Reliever: The Need
First of all, I had come off a crazy several weeks of training mixed with easing back into some heavy Muay Thai practice in an attempt to get some of my students and competing fighters conditioned for upcoming fight events. During this I also managed to include a bit more heavy squatting and deadlifting into my personal training time. Let's just say that my body was going through a good little period of soreness and discomfort.
During the initial shock of these physical challenges I woke up one morning over the weekend with a serious restriction in my hip. My hip flexor on my right leg felt like it was tied into a knot and I couldn't get a full standing ROM out of it whenever I stood up from a seated position. It is something that I have to deal with from time to time as my hips tend to get tighter than any other part of my body.
Of course I worked on the typical protocol consisting of a series of self massage and stretching exercises to try and get some relief, but the muscle was still very sore…and very stubborn. I normally don't have such soreness like that to just linger. This sort of discomfort was just hanging around and lingering a bit too long even for my taste.
During this time a good friend of mine who is the manufacturer of CobraZol Sport here in Buford, Georgia gave me a sample of the product he produces. This non-opioid topical pain reliever came in a gel form called CobraZol Sport. It comes available in both a roll on and cream based solution.
He was swearing by it and told me to give it a shot. I applied it to the aching muscle on my hip and presto the pain was gone within about 30 seconds.
Non-Opioid Topical Pain Reliever: My Examination
When it comes to taking medication of most any form I'm very resistant to it. I prefer to resolve issues myself without the use of drugs if possible. I have this attitude because of my past knee injuries and having to take heavy pain killers when recovering from those surgeries. I'm just more in tune with what I put into my body. 
Nevertheless when it came to the CobraZol Sport I didn't mind quite as much.  The interesting thing about this little product is that it is a non-narcotic, yet the strength of this stuff is unlike anything I've experienced! Additionally it's also a homeopathic formula and it's also odorless and absorbs pretty fast.
Since I had such a positive experience with the product I asked my friend if I could have some more samples to test with several of my students and competing athletes. I wanted to get a larger sample of feedback from several other people. I didn't want you to just take my word for it. You can hear about this from others as well.
Here are some of my fight athletes posing with the product directly after their Thai boxing matches. As you'll notice they looked fatigue and sore, but they are all smiles with the CobraZol.
My strength students and athletes have used CobraZol Sport for the past couple years. In fact, many of my competing fighters use this product after competing in Muay Thai matches which involve a ton of striking and blunt force trauma to muscles and joints. The sport is incredibly stressful on the body so this was the toughest test for CobraZol Sport and it held up to the challenge very nicely. In fact, it held up so well that many of my fight students have replaced other ingestible anti-inflammatory medications with CobraZol as many of those other meds can wreak havoc on the stomach, liver, and kidneys.
I know you've probably had a chance to use some of the other topical gels for sore muscles. I'm also sure you gotten everyone's attention around you when you walked by because you probably ended up smelling like a chemistry lab. I really do like the fact that the CobraZol doesn't have any smell to it whatsoever. If you're tired of the smell of other topical pain relievers then you're going to love CobraZol Sport.
This video is an older testimony by me, but the product is now available in both a cream and roll on application.
There is no burn or cold and warm feeling on the skin from using CobraZol Sport. It simply just alleviates the pain. If you're experiencing muscle or joint pain it simply takes the pain scale from a 10 down to around a 6 or 7 after the first application. Additionally with every subsequent application the pain relief is greater and greater so it has a cumulative effect on the body.
 This review was not a paid advertisement. This is simply an accurate description of my account with the product along with many of my students.
There are three different types of snake venom that make up the main ingredients of CobraZol. Snake venom has been used for medicinal purposes for several hundred years and it's completely safe. In fact, this product is much safer on the kidneys, liver, and stomach than many other over the counter anti-inflammatories.
CobraZol Sport is FDA Registered.  CobraZol has had two U.S. double blind placebo studies done on it to prove it relieves pain. This is a legit product.
Are you currently using a pain reliever? 
Do you currently use a topical pain reliever for muscle and joint pain? 
Are you looking for a better alternative than traditional anti-inflammatories? 
Post up and share below in the comments.
Also Make sure to order your bottle of CobraZol by clicking here below! 
Also if you want to learn how to train to be more injury resistant then make sure you check out my brand new 120 Day Functional Fitness Training Program right here below! I guarantee it'll get you into the best shape of your life, or I'll give you your money back no questions asked.
CLICK HERE TO ORDER MY 120 DAY PLAN TO POWERFUL FUNCTIONAL FITNESS!!!
It's changing lives already!
Click On Image Here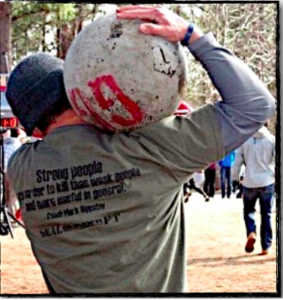 ---
Click on all images below…
If you're looking to enhance your fitness for MMA and martial arts then make sure to check out my
90 Day MMA Strength And Conditioning Program Here.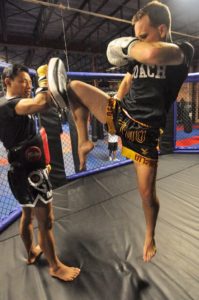 The absolute best solution for chronic and acute severe muscle and joint pain. Make sure to get your bottle of CobraZol Sport. It's the absolute best product on the market and it's been scientifically proven to alleviate muscle and joint pain. CobraZol has the science with two double blind placebo studies done here in the U.S. being one of the only…if not the only topical pain relievers to have this kind of study. 
Click On Image Here