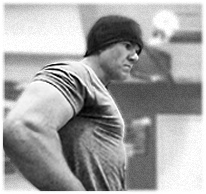 What is the One Skill That No Trainer, Coach, Or Fitness Professional Can Teach You?
I have had many years of experience training athletes. I must say that it has been a wonderful journey up to this point for me and I plan on it continuing to be. If you are an athlete that is looking to seriously improve your athletic performance, strength, and fitness then you probably have intentions of getting better. After all, by making improvements on these traits you will enhance all of your other athletic skills right?
Well, I must say that you will enhance your other athletic skills such as speed, agility, power, and strength if you put the time in. However, there is one skill that will effect all of these skills and cannot be taught by any coach or trainer. That skill is EFFORT! Yes, I said effort. Effort is a skill. This is a skill though that cannot be taught. It is an inner-motivation that an athlete must have to be better than his or her competition. I mentioned at the beginning of this article how much of a joy it has been to train athletes throughout my career.
Well, the truth is that I was referring ONLY to the athletes who put forth maximum effort. The rest were a headache. The point I am trying to make when it comes to achieving strength and fitness goals is that the very skill of effort makes all of this possible. I have known many athletes that have had loads of natural talent and poor work ethic that couldn't get it done when they were matched up in a serious program with an athlete that had a serious work ethic and less talent.
The bottom line is that good athletes are born, but great ones are built! Motivation in exercise and strength programs are just as important when talking about athletes as they are with people that just want to lead a healthy lifestyle.