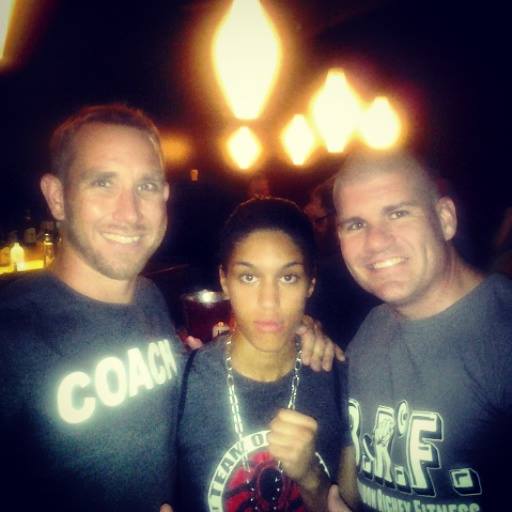 This Weekend's Strength News
by: Brandon Richey–Get Free Updates And Training Guides Here
This Weekend's Strength News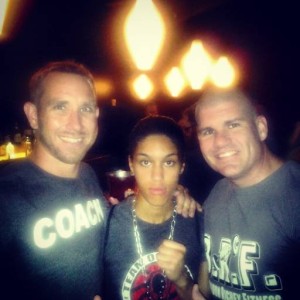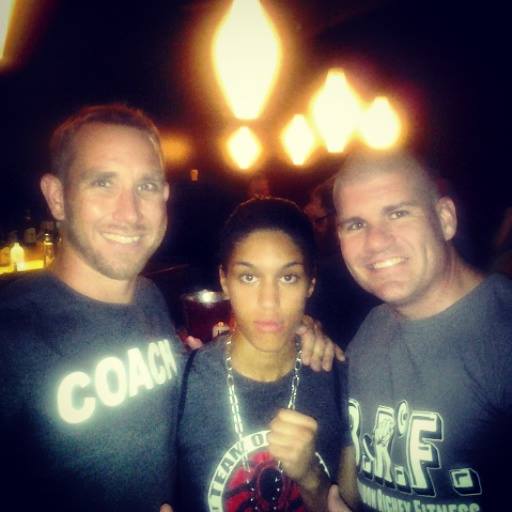 I know I've been slow on the blogging front in the past week or so and for that I apologize. I've been up to my ears in work and life, but the good news is that during my absence I have been working on a number of different projects to better serve you and to continue the rise of the BRF Revolution. Ok, I don't know if there is a revolution, but if there is then that's awesome. 
The News…
So this past weekend I had the pleasure of going to a local venue here in Duluth Georgia known as Wild Bills. I know what you're thinking. With a name like Wild Bills you definitely want to know what I have to say next, right? 
Well the reason for my visit to Wild Bills had to do with me being able to watch one of my long time strength and conditioning students perform inside the caged octagon for a 3 round Muay Thai fight. You read it right my friend!
Her name is Victoria Debroux (pictured above) and she was one of the fights featured at Wild Bills this past Saturday night. This made my weekend because after watching my Bulldogs lose to South Carolina it was nice getting to see Victoria pull off a win against a very tough opponent later that evening. 
Another strength resource for your convenience
This was Victoria's 6th fight and if I'm not mistaken she has a standing record of 4-2 and is improving everyday. Trust me, as a Muay Thai practitioner and strength coach I have mixed it up by sparring with Victoria a little bit and all I got to say is you're going to have a bad day if she happens to land one of her head kicks on you. 
I love the opportunity of getting to see my students put their athleticism to the test in a competitive sporting event such as this. 
Granted I didn't have the opportunity to work with Victoria as much for this particular fight, but I started working with her strength and performance development a little over 2 years ago and without question I've seen more improvement in her fitness and overall physical development than anyone I've trained in a very long time. As Rocky would say she "has the eye of the tiger." 
I wouldn't be completely honest if I didn't point out that Victoria is also a complete class act and gem of a person as well. She's a very quiet individual and let's her actions do the talking. As a student she never complains and is as calm as a cucumber. I think she has a bright future in the sport and if not in the sport she'll just have a bright future period! Congratulations on the win V! Now it's time to set your sights on the next target. 
Related Articles: 
And You Thought Your Training For The Day Was Done?
The MMA Altitude Mask…An Exercise In Futility?
This Weekend's Strength News