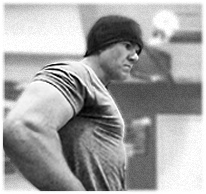 The Purpose of Your Fitness – An Insight Into the Purpose of Pushing Yourself to the Limit?
What if I told you that you could develop the most magnificent physique that you could ever want? Before I justify the answer to this question I want to ask you some other questions first. I want you to imagine times in your life that were difficult and I want you to remember how you got through those hard times. Do you remember what emotions and thoughts were going through your head at that particular time. Did you learn and grow from the experience?
I remember when I worked as an assistant at the University of Georgia coach Mark Richt once said something that stuck in my mind. He was speaking to players at the beginning of practice one week before a big game. He said "Men, adversity doesn't build one's character, it reveals it!" This is so true in every aspect of life. This is the answer to the question about developing a killer physique. If you have had to face adversity or pressures in life that you have had to overcome then succeeding in a fitness, strength, or general exercise program shouldn't be any different. This is why it is so important to push and drive yourself to the limit. If you do this then your body will respond with enormous results! You can grow both mentally and physically from that important trait of intrinsic motivation.
So ultimately you can develop the tremendous hard-body physique and the health to match if you really want it. Just remember the truth that there is no quick fix. There is only your hard-nosed push and discipline. The benefit from this mental attitude is why it is important and is also the reason it makes sense!