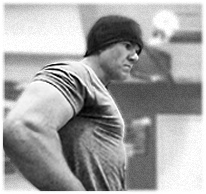 Questions and Answers on Fitness Are Here!
Whether you care to take a look at some of these questions or not I will strongly encourage you to do so. I always get asked questions that have to do with training and how people should be training for optimal fitness, weight-loss, and fat-loss. Take a look at these to see if any of them sound familiar to you.
Question: Why do you primarily train your whole body?
Answer: I use my body training like this because that it is what it is designed to do. Our bodies are designed to do work. I am just simulating a very intensified environment of functional life experience. This is how I know I will be in the best shape and reduce the risk of injury regardless of what I am doing. Also, it is my job because I am a strength and conditioning specialist and professional trainer.
Question: Can you train the same muscle groups more than once a week?
Answer: Yes, you can train your muscles most everyday of the week, as long as, you are not tearing the muscle down to failure every time and vary the intensity of what you are doing. The key is to train your nervous system by taxing your body systemically (as a whole) rather than training a specific muscle to absolute failure.
Question: Well I just want to look good. Can't I just do that by using the machines?
Answer: Yes, to a point. However, as you intensify your workout you will produce bigger and faster results that will stay with you more as you get older. So you can look somewhat good now, but you have the option of looking great now and looking great 20 years from now also! Not only do you look great by utilizing your body as a whole, but you will feel as good as you look!