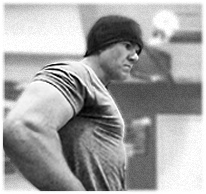 Powerful Plyometrics For Volleyball
Powerful plyometrics is a very smart way for the serious volleyball players to enhance their game! Volleyball requires explosive core strength and leg power in order to be effective. The one sure way for a volleyball player to develop these kind of physical traits are through plyometric training. I have included a couple of drills for you to implement into your personal performance program to enhance your athleticism!
1. Box Jumps: For this drill you will need at least a single plyometric box with about a height of 24 inches. Start by standing in front of the box. Make sure your feet are about shoulder width distance apart. From here initiate a counter-movement with your arms by swinging them backwards as you drop your rear in the descent of the squat. As soon as you descend immediately extend both your hips and knees explosively jumping off of the ground to land on top of the 24 inch box. Make sure that you land heel to toe and slightly flex both your hips and knees for a controlled landing. Once you land on top simply step off of the box and repeat the process. Attempt to execute 30 reps the first time.
2. Kettlebell Squat Jumps: For this drill you will need a pair of relatively light to moderate kettlebells of equal weight. Volleyball players must have a powerful vertical jump and this drill is great for helping just that. For this drill start by holding each kettlebell by your side. Next, explosively perform a squat jump elevating your body off of the ground as much as possible. Make sure to land heel to toe each time and make sure to perform each powerful plyometric squat jump in continuous succession. Attempt to execute 15 of these in a row!