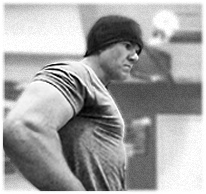 Our Fat Country – A Logical Look at How Illogical Our Health and Fitness Industry Works!
I want to start by asking you a question. Is the United States currently one of the fattest, if not the fattest nation on earth? If you don't know the answer to this then I'll answer it for you. The answer is yes. This statistic amazes me especially when we look at the fact that the health club industry has evolved into a multi-billion dollar business! Why does this not make sense? We are at the top of the globe when it comes to spending money to be fit and healthy, yet we are the furthest thing from it.
I am a trainer and strength and conditioning specialist with many years of experience in the business and I have a clear understanding as to why the statistic mentioned above is so ridiculous. The truth is that health clubs don't care about your health as much as they care about their bottom line, the almighty dollar. Now I'm not condemning anyone for making money, because I am as much of a capitalist as the next guy. However, the country has suffered from the lack of effort from the so-called "health and fitness club industry," by them not selling you the product that you would expect to pay for.
Another statistic is that of all gym club memberships only about 25-30% of people actually use them. I have seen this throughout my entire career. The worse part is that of the remaining 25-30% of members only about 2-3% actually know what the hell they are doing as far as engaging in an effective weight-loss and fitness training program. Clubs are bigger, flashier, and spend more money on their space and equipment than your results! Because of this you can't generally find any well-informed competently certified trainers either. The clubs have killed the motivation of any qualified or intelligent trainer to stick around because they don't make any money. The average trainer these days makes between 21k to 25k. All of the dollars are focused on paying for the ridiculous overhead of space and equipment to set around to initially impress those 70% of the members who only show up long enough to pay the money only to not ever walk back into the building.
Consider the facts. Have you noticed these trends? If you are going to engage in a serious weight-loss and fitness training program then seek out those in the health and fitness business that will sale you results, not memberships!