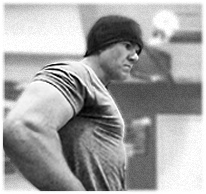 Kettlebells For Hikers – A Great Way For the Avid Hiker to Include the Bell in Their Trek
If you want to step up your hiking ability to the point that you will eventually be able to complete walking through the Appalachian Trail then all you need are 4 things. Get yourself a watch (or timer), a sturdy and durable backpack, and 2 8kg kettlebells (17.6lbs each). Now all you need is a formidable hiking trail. Ok, maybe with the trail its technically 5 things.
To begin, simply find a hiking trail that has some steep terrain, but not so rough. Make sure there are hills, because this will intensify your trek. Next, stick the bells inside of your backpack and take off for your walk. Try to walk at a steady pace more so than your usual trekking pace. Now you want to use your watch or timer to notify you of specific intervals. You can set the timer to go off at the desired time because when it does you are going to stop and drop the backpack and take out the kettlebells to execute a kettlebell lift. It doesn't matter what lift you do, just choose a random lift at the end of every timed interval. Just make sure that the ground is somewhat level enough to perform the desired lift of choice when its time. The point of this training is to add stress to your journey by including the extra weight of the bells for you to haul around. Its also a great way to make you much more resilient as a hiker for those future adventures!
Give this a try and both your hiking and kettlbell training will transform completely!