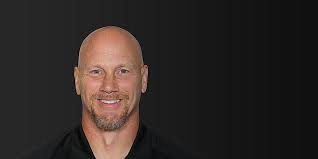 My Interview With NFL Strength Coach Jeff Fish
by: Brandon Richey–Get Free Updates And Training Guides Here
My Interview With NFL Strength Coach Jeff Fish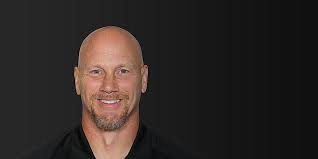 So every once in a while I have  to go out and get some awesome people in this industry and get them on the blog here for a little interview or to do a guest post to offer some different perspective for both myself and you guys that read the site on a regular basis. In addition to doing this it also gives the old fingers a break from pounding the keyboard so much! Well today I'm interviewing a friend of mine and NFL strength coach Jeff Fish. Keep on reading to check it out.
So if you are either from Georgia, or a big NFL football fan you've probably heard of Jeff Fish being that he was the strength and conditioning coach for the Atlanta Falcons for the last 5 years or so. One thing Jeff and myself have in common is a not so common approach to our training. Ok, maybe you wouldn't call us outlaws, but if you want to I think coach Jeff Fish would be cool with that. 🙂
All joking aside, outlaw or not I can say that Jeff's approach to smart strength and conditioning is very well known throughout the league. Under his watch the Falcons sustained less than half the league average in injuries and I personally heard future hall of fame tight end Tony Gonzalez credit Jeff with improving his game due to his kettlebell workouts and overall approach to player health. I figured it wouldn't hurt to hear from Jeff and to give him an opportunity to tell us about his experience as a strength coach in such an environment as the NFL on a daily basis.
The Interview: 
BRF: Tell us a little about yourself Jeff.
Coach Jeff Fish: I grew up in Ithaca, NY and attended Cortland State for two years and graduated from Western Carolina (Physical Education).  I then earned my Masters at Western Michigan University as a Strength and Conditioning Graduate Assistant (Exercise Science).  I have worked at the NCAA Division I level for 12 years and also in the NFL for 12 years.
I have over 17 of those years as a Head Strength Coach or Performance Director.  Most recently I was the Performance Director for five years with the Atlanta Falcons.  Currently I am a Performance Consultant overseeing and helping to develop a common methodology across three different professional teams in Seattle.  I have a beautiful wife and two daughters that keep me on track – couldn't do any of this without them.
BRF: Being a strength coach I've often found myself always having to justify my approach to some of the organizations I work with, especially when I start talking about more unconventional methods of training. I'm not asking you to throw anybody under the bus, but have you found this kind of resistance at the NFL level during your career as well?
Coach Jeff Fish: I think each opportunity has its own set of challenges.  There are many moving parts within team sports and I believe its important to be surrounded by talented individuals that can agree on a common path of goal attainment to work together to achieve.  I believe clear roles are key to long term success in any organization regardless of sport or business.
I have built my system through the years to be 100% individualized and adaptable to the individual athlete's developmental level.  That means adaptable on a yearly, monthly, and even daily basis.  For example, the #1 goal during the season, in my opinion, is to have all your players at the optimal level ready to perform on competition day.  Now how you get them there is completely different each week.
What you may have done last week might put an athlete at risk this week because that player played a significant amount in the last game than she/he was used to…if you don't take that into account and make the proper modifications then you can be putting that athlete in a position for a performance decline, or worse, injury.
I think resistance is a variable that has to be evaluated carefully.  There can be resistance when there is a lack of education, it can be there simply from someone wanting to control the environment so they are comfortable regardless of how those decisions impact athletes, or default to the response that this is what we did 5 years ago when we were 11-5.
While there are some good things that can be taken from that approach, each year presents different circumstances, different athletes, and should be addressed accordingly.  That's why the system of development needs to be rock solid so you can pour any and all situations into it and produce great results.  I always try to be a great teacher first, to put things in simplistic terms to help see the big picture and the overall welfare of the team.
BRF: I know based on our conversations that you were the first strength coach in the NFL to implement the GPS tracking on the athletes during the games. Can you elaborate on what that is for everyone here?
Coach Jeff Fish: Yes.  In a nutshell, using GPS to track athletes during competition gives us an exact understanding of what the demands are during competition. So often we write program first, and hope they will produce great competition results.  However, it is difficult to answer the question of did I do too much or too little.
What I have learned is, typically, it is too much.  The GPS gives us key metrics such as velocity, accelerations, decelerations, total distance, impacts, heart rate, and many more.  These metrics allow us to look at the metabolic and mechanical loads on a player which helps me prepare the workout and recovery strategies.  This makes my ability to prescribe the right types, and amounts, of exercises much more accurate and effective.  The NFL has since blocked the use of GPS in games for this purpose.
BRF: I utilize kettlebells a great deal for my students. How often do you implement kettlebells into your program at the NFL level in a typical preseason/in season training cycle?
Coach Jeff Fish: I use kettlebells 12 months a year.  There are different goals during different times of the year from strength endurance, explosive strength, movement enhancement, etc that I use them to achieve.  I will always have some variation of their usage in the workouts from a primary movement, to a recovery exercise, to a movement quality exercise done between exercises to better use rest intervals.
BRF: Personally what is your favorite kettlebell lift?
Coach Jeff Fish: Don't get mad…I have to ask….for what athlete, at what time of the year, to solve what issue?  OK…I am having trouble with this because I like so many of them.  If I'm trying to improve my fitness and mentally challenge myself – KB Snatch Intervals.  I love swings for several reasons – lots of variety, great total body exercise, time efficiency….and if there are any females reading this I would recommend learning how to do these CORRECTLY, and add them in immediately.
Who doesn't want great core stability, great glute emphasis, and calorie burn?  I'll take the Swing and get busy.  I have had great results using kettlebells and find there are many unique assets in using them to compliment your training that cannot be achieved with other means.
BRF: Do you prefer your peanut butter smooth or chunky?
Coach Jeff Fish: Easy….smooth.  Simple to spread, doesn't destroy the bread.  Stays on veggies better, doesn't impact teeth.
BRF: I've often felt that here in America we approach the development of our athletes backwards. I've spoken at length about how in other countries many implement and work on strength and the mastery of the body before moving the kids into their specific sport skill development. They place strength and movement before sports specific practice. Do you think you and I are fighting an uphill battle, or even an unwinnable battle with that process here in the states?
Coach Jeff Fish: I think we have a culture of "we want it now" mentality.  I have read many research studies on the effects of early specialization on athletes.  In most other countries they are preparing their athletes  – in most sports – for Olympic Competition.  Many of them are taking a path to peak athletically by 21-26 years of age.
Now some sports, gymnastics and figure skating, will specialize earlier (6-7 years old) due to the complexity of movement skills required in those sports.  If the body hasn't learned those skills before puberty, it is very difficult to obtain them afterward.  However, in team sports that is not the case.
In the old Soviet Union they would develop their athletes around movement skills and a variety of sports before the specialization process began.  It was common to see a volleyball team playing soccer as a conditioning change and a break from the mental challenges, and be mistaken for a competitive soccer team – their skills were that good.
I have talked to many parents and athletes about early specialization, and when I hear the stories of surgical procedures on the baseball player's rotator cuff at 11 years old, or dozens of talented athletes who stop playing sports due to burnout, it is sad.  That also leads to poor long term fitness due to the mental association with exercise in later years.  I believe there is a blend that is ideal, we need to ask if the risk is worth it.  There are many studies that do show early specialization may advance a child at 12-16, but there is little improvements after that due to neglecting the foundational movement pre-requisites and emotional enhancement.
Well there you have it folks. I want to thank Coach Fish for taking the time to come on today. I told you I only have cool guests on here for you and like myself coach Fish even prefers his peanut butter smooth! I mean you can't beat that.
Make sure you head over to check out Coach Fish's new website here at  coachjefffish.com. I would also add that Coach Fish is currently a free agent looking for a new home in the NFL and I would say that any team would be very fortunate to have him. Feel free to leave your questions and comments in the comment box below the article. Remember that most anyone can train hard, but only the best train smart my friend.
Related Articles:
My Interview With SEAL Grinder PT Coach And Friend Brad McLeod
My Interview With NFL Strength Coach Jeff Fish