4 Steps To Crushing Your Strength Training Plateaus
Are you currently at a sticking point with your strength gains? 
Are you interested in learning how you can blast through your strength plateaus? 
Are you interested in learning about how to train your body to respond with every aspect of your training? 
Are you interested in building more lean muscle, speeding up your recovery, and improving multiple areas of your performance? 
If you're experiencing sticking points and strength training plateaus in your workouts then you shouldn't be. The truth is that you should be making progress weekly. Sure there will be days that are more productive than others, but overall you shouldn't be struggling with plateaus in your training whether that involves lean muscle or performance under the bar. At the end of the day you can apply a training strategy to force your body to adapt and to produce week after week.
Crushing Your Strength Training Plateaus
When it comes to making strength gains, lean muscle gains, and improving your overall fitness you've got to be structured and follow a plan of action. The good news is that it doesn't have to be a complicated plan to get you the gains you want to see in your strength training program. I'm going to outline 5 simple steps for you to start with here to help you to do just that!
1) Organize your training split: So this seems to be one element I've seen with several trainees that reach out to me over the years that can cause problems. This one just boils down to you understand how to structure your workouts so that you can get the most gains from your training and to allow ample physical and mental recovery during this process.
A training split consist of you focusing on certain muscle groups and movements one day while hitting another group of muscles and movements on alternating days. For instance, one model might involve you doing push and pull related movements with your upper body on Monday and then doing pushing and pulling related movements with your lower body on Tuesday.
This split will allow you to target the movements and areas of your entire body without overworking one area of your body in a given training week. Additionally if you're training frequency for getting in your strength days you might adopt a more whole body approach three days a week allowing for a day of rest in between.
2) Cycle your cardiovascular conditioning: When it comes to speeding up your recovery and to help your body get into building lean muscle mass quicker I recommend cycling in different methods of cardiovascular conditioning.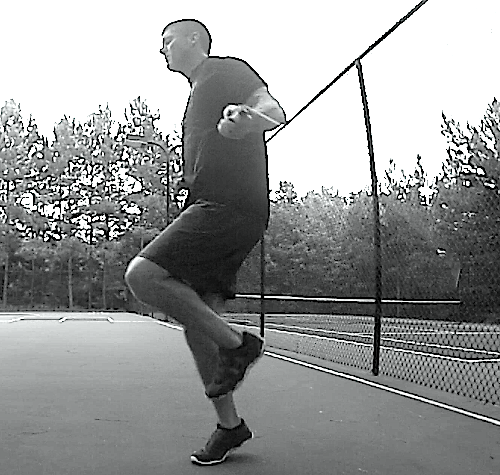 What I mean by this is that if you're getting in two to three days of cardiovascular conditioning in addition to your strength training I would recommend experimenting with changing up your conditioning exercise of choice. This can be done either weekly, or daily.
As an example if you're training three days of conditioning and focusing primarily on aerobic endurance then continue that for one week and then the next week perhaps shift your focus to anaerobic conditioning by doing sprint intervals, or HIIT workouts to challenge your neuromuscular system differently. The change up will challenge your body and such a change in training stimulus will trigger a different adaptive response from your body.
3) Use weekly peak and base training intensity: I program and explain this concept in both my 90 Day and 120 Day programs, but if you're looking at a given training week you want to make sure that you cycle your training intensity within that week.
Peak and base training would involve you looking at a weekly training split and structuring the first half of the week to focus on more hypertrophy and endurance where the second half of the week would focus more on heavier more intense lifting. This is also known as undulating periodization, but basically involves you controlling your lifting intensity so that you can maximize your strength gains allowing your body sufficient recovery during a working week.
This is a guaranteed way to help get your body through any sticking point and you'll quickly notice the difference both in your performance and aesthetically in time from doing so.
4) Plan active deload weeks: If you're pretty consistent with your strength and conditioning from week to week you need to make sure to take the time to plan in active deload weeks. A deload week basically means you have a week of training where you can cut out lifting altogether, significantly reduce your lifting intensity and volume, or focus primarily on bodyweight movements.
This allows for your body to get a break from the pounding of the iron week after week. It's ideal in helping you to preserve your joint integrity, mental recovery, physical recovery, and to give you a good reset for the next week's training. I typically program in deload weeks about every 6 weeks with my students, but those week's are always active.
Crushing Your Strength Plateaus: The Takeaway
At the end of the day your training approach, or lack thereof will determine the progress in your strength. This should go without saying, but consistency is key. If you implement the strategies I've outlined here you will notice a sharp improvement in your lean muscle gains and performance with strength.
What are you currently doing to overcome your strength training plateaus? 
Are you implementing any of the following strategies for your strength training that I've outlined for you here? 
Post up and share here in the comments below. 
To help you put this all together make sure you take advantage of my new killer training programs here below! The first is my new 30 Introductory HIIT Workouts training program. The second is a 210 Day training bundle!
Introducing Brand NEW Product! 
Click Here To Get My 30 Introductory HIIT Workouts
Or Click On Image Here Below
Also make sure you take advantage of my more comprehensive new 120 Day Functional Fitness Training Program right here below! I guarantee it'll get you into the best shape of your life, or I'll give you your money back no questions asked.
Also for a LIMITED TIME ONLY if you order my 120 Day Functional Fitness Plan you will be able to take advantage of my special discount bundle consisting of…
CLICK HERE TO ORDER MY 120 DAY PLAN TO POWERFUL FUNCTIONAL FITNESS!!!
It's changing lives already!
Click On Image Here
Related Articles:
5 Simple Ways To Measure Your Functional Fitness
3 Functional Strength Drills For Fitness And Performance
4 Guaranteed Ways To Get A Functionally Strong Body
5 Unique Strength Drills To Enhance MMA Performance And Serious Fitness
5 Short Burst Time Efficient HIIT Workouts
3 Push Up Variations To Give You Knock Out Punching Power For MMA And Combat
Click on all images below…
If you're looking to enhance your fitness for MMA and martial arts then make sure to check out my
90 Day MMA Strength And Conditioning Program Here.
Get ONNIT kettlebells here: (Click On Image)

For the absolute best solution for chronic and acute severe muscle and joint pain make sure to get your bottle of CobraZol Sport. It's the absolute best product on the market and it's been scientifically proven to alleviate muscle and joint pain having two double blind placebo studies done here in the U.S. being one of the only…if not the only topical pain reliever to have this kind of science behind hit.
Click On Image Here