Here's What Everyone Is Saying About The BRF Online Coaching Program…Scroll Down Below
As Featured On…
Brandon Richey Fitness (BRF)
Brandon Richey Fitness Online Coaching Reviews 
Total Number Of Reviews To Date=12 And Growing
Brian L. Smith, Ed.S., CSCS, RSCC*D
Brandon Richey's Online Coaching is a complete 4 month program that has everything that you need.  Brandon has designed a systematic, progressive plan that takes you from Basic Strength to Advance Strength and Performance.  He has provided all of the resources for you to be successful, even if you have little to no experience with the exercises. 
His instructional videos provide you with step by step instruction for teaching you the exercises.  The discussion group provides you with a community to hold you accountable and support you throughout your 4 month long transformation. 
Even though his program requires minimum equipment, he has even provided you with links for purchasing the equipment that you may need.  Brandon has thought of everything.  Remember, fitness is a process that takes time, and Brandon Richey's Online Coaching is the perfect program to get you where you want to be.
As a fellow strength coach, I've known Brandon for 11 years, and his knowledge and expertise is what makes him a leader in the fitness industry.  Brandon has always been on the cutting edge, and his Online Coaching is yet another example of his ability to provide a great program to those individuals who may not have the ability to train with him one on one.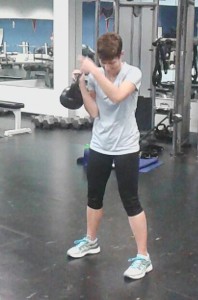 Pat Thompson-Adventure Racer, Fitness, Yoga
Over the past year I have been working with Coach Brandon in his Strength and Conditioning class. During this time I have seen my overall core and body strength become the strongest it has ever been.
I am currently training for the Spartan Super Obstacle Run. The improved condition of my core strength has allowed me to push myself in my training. During runs my legs are lasting longer, getting less fatigued. My upper body strength was an area of concern for me when I signed up for this run. This is now less of a concern. Brandon's coaching and training has given me greater confidence that I will be able to handle the obstacles.
The Basic Strength Method modules Brandon has developed are great workouts. Much of what he has put in the modules,dynamic warm ups, some of the exercises and the stretching, are what he does in class. The kettle bells were new for me but I found I really like using them. I look forward to continuing to use them( and getting heavier weights) in my personal workouts.
I started with the first module and worked my way through the fourth one. Each workout has an easy flow to it. Brandon was clear in his delivery and demonstrations. His knowledge really comes through during his explanations.
Seeing the workouts listed was kind of intimidating even though I had experience with some of the exercises. There are links for the exercises where each is explained and demonstrated in an unintimidating way.
Brandon's strength modules are for all types of athletes. I'm a weekend tennis player who loves a great workout. I like to challenge myself…to feel like I've worked out. I get that with these workouts.
Thanks Brandon for creating these modules. Love having great workouts easily available for when I can't get to the gym for your class.
Ann Aphivantrakul–Swimmer, Young Professional, "The Next Ronda Rousey" 
I began training with coach Brandon when I first started kickboxing about one year ago. I'll be honest, I never really paid any mind to strength and agility training while I was a swimmer a few years prior. But after attending his class for about a year, the difference this class has made in my performance and abilities are truly immense both for kickboxing and for day to day activities.
What I love about coach Brandon's training method is that he is concise; he breaks down the exercises, explains the significance of them, and corrects common mistakes or bad techniques to avoid injuries. So I was excited about the online training program he created for anyone who are unable to attend his classes and/or who want to improve his/her health and performance. And to tell you the truth, his online program does not disappoint!
A great aspect of his online training program is the customization, where coach Brandon has created different modules to fit any individual at any athletic level (or lack thereof).
Never be discouraged! In addition, videos are linked as a visual guide to perform the proper technique with each exercise, so you can be confident to attack each set.
However, as a caveat I did find a few videos that may be difficult to see exactly what he is doing. But rest assured with the private Facebook discussion forum that you will have access to, you can directly contact coach Brandon with any questions or concerns you may have.
Lastly, the best part about this online training program is that anyone can learn the same set of skills right in the comfort of your own home and at the convenience of your time! Try it and you will be glad you did!
Rik Brown "Mr.Maceman " Featured As Facebook /Rik Brown Instagram @mr.maceman
The BRF Strength and conditioning method is far more than an exercise course,it's more like attending a University of human athletic performance! I mean,it is so very complete, it addresses strength, power,endurance,agility,footwork,speed/reflex,muscle hypertrophy, and fat loss. 
While the necessary equipment required is basic, (even at the advanced levels) it is structure of the workouts that is progressive as the intensity escalates. The exercises become drills and then become feats. 
Plyometrics are not introduced until a base level of strength has evolved into solid conditioning. Just a warning : beware of the metabolic spike! Mercy! To anyone concerned about the cost of this course, that should be your least worry,as you will soon need pants with a smaller waist,and jackets with wider shoulders! 
By the time you are at level 4,then you will need to start making room on your trophy shelf! This course is a winner,and you will be too if you invest in it,and put it to work! Excellent job,Mr. Richey!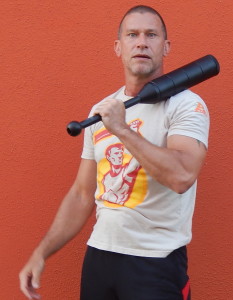 Donnie Giafardino Lifetime Fitness Enthusiast, Author, ISSA Certified Strength & Conditioning Instructor, & Designer And Developer Of The Adex Adjustable Exercise Club 
Upon receiving Brandon Richey's Online Module System, I knew that it was different. His attention to detail make following the program easy. From his excellent video demonstrations of EACH exercise to the back links that highlight every piece of equipment and where to order it, Brandon leaves nothing to question – AT ALL!
 Brandon's arrangement of exercises will challenge athletes of any level to perform better. From beginner to advanced, martial artist to football player, you will get better at your sport, or just staying fit, by using the BRF Modular Systems. These routines are quick and hard hitting, designed to light up motor sensory neurons and develop not only strength and power but the coordination to express that new found power in the arena.
 It's simple, easy to understand programs remove any confusion – Brandon has done all the work for you. From demonstrating each and every exercise in easy to understand video tutorials that are clear and concise down to the equipment lists, which when clicked on, bring the user directly to a site to purchase that gear. Genius!
 If you are searching for that perfect functional program, one that will challenge your body through a variety of different exercises and modalities, this is the program for you. If you are an athlete that needs to raise both conditioning AND strength, look no further and order it today. 
Ray Toulany Creator and Host of the Super Strength Show
I have a confession…
The first thought I had when I heard about Brandon's Total Strength & Conditioning Method was, "A 'done-for-you' training program, do we really need another one??"
The truth is, there are a zillion of them online. It seems like everybody and their dog is a fitness expert nowadays. All you seem to need is a six-pack, an addiction to selfies and a social media account, or two, or ten…
Brandon is the exact opposite of that crowd.
I had the pleasure of meeting him when I interviewed him on my show. The man is passionate about training and helping people get results.
You may be thinking, "That's nice, but all of those so called experts you just mentioned claim to be passionate about training and helping people, too."
And I can't deny that… 
However, Brandon isn't one of those internet fitness schemexperts…
Brandon has worked with an array of serious fitness personnel and athletes from 10 years of age all the way up to Division-1 and the Pro-level. His experience ranges from working with MMA fighters to figure skaters. (Going from helping someone with her triple loop to helping another develop rib shattering liver shots is about as diverse as you can get). He has also gained work experience under hall of fame strength coach Dave Van Halanger
Now, you may or may not find that impressive. So, let me try to impress upon you the importance of that last paragraph.
We all know that there are high stakes when it comes to professional sports. We're talking big money. They are not going to mess around with some second rate trainer. You probably already know this. However, the same can be said about collegiate level athletics.
You may be thinking that money isn't involved college sports like it is with pro sports. And you'd be right, kind of.
Let me explain…
The better the athletic program at colleges and universities, the greater the chance is that they will attract top talent. With better athletes, the chances of winning championships are much higher. Winning championships helps increase the prestige and popularity of a school. That in turn means they'll be more likely to attract more students, as well as sell more merchandise. This all adds up to mucho dinero…
So, this means, like pro teams, universities and colleges want the best trainers they can get. Brandon is one of these trainers.
Now, time to get to his program…
Famed Iron Game author, Brooks Kubik is arguably responsible for single handedly reminded us of the value of old school training by smacking us over the head with his little blue monster, Dinosaur Training: The Lost Secrets of Strength and Development. He has an axiom he's fond of saying when advising the rest of us on what constitutes effective training, "Stand on your feet and train!" 
Bob Hoffman, the man behind York Barbell and Strength and Health magazine, said that the type of workouts that build strength and health have you "puffing, panting and perspiring."
Well, Brandon's new Total Strength & Conditioning Method would make Brooks and Bob proud. 
It's a no-frills program filled with workouts that have you training on your feet and leave you puffing, panting and perspiring.
There's no fluff or filler. It's cut to the chase training info that will guide you through weeks of workouts and will turn you into a machine.
In addition to the training guides, it gives you access to a library of instructional videos. Like the manuals, they're not elaborate Hollywood production videos. They get straight to the point, thoroughly explaining how to perform the exercise in a concise manner so you can spend more time training and getting results.
In addition to the benefits you'll see and feel from Brandon's program, you're also going to get a fantastic education on what are some of the most productive exercises when it comes to developing muscle, strength, agility, athleticism, power and conditioning.
He also includes effective and efficient warm ups that prepare you for peak performance while reducing the risk for injury.
Another key point is that this program progresses you from beginner to more advanced workouts. It's structured in a very intelligent manner, and the same can be said about each individual workout. You'll be confidently up and running in no time.
If you are looking to get a fantastic set of workouts created by someone with high level real world experience that will make you look, feel and perform better, Brandon's Total Strength & Conditioning Method is one of the best choices you can make!
Lee Taft: Performance Coach, Founder Of Lee Taft Athletic Consulting
"Over the past 26 years as a strength and conditioning coach and sports coach I have seen many programs come and go. I have seen people "pick sides" and only establish their program based on a certain lifting method or training style.
The problem with this is so many great exercises and methods are missed that could benefit individual athletes and teams. Brandon Richey is not one of these strength and conditioning coaches. He used methods and exercises that get results and are individualized to meet the needs of teams and individuals.
 Recently I had the privilege to check out a revolutionary program Brandon did that consists of On-line Modules. These modules are progressive, flexible, and proven. Brandon doesn't try to fit a square peg in a round hole. He gives his clients, athletes, and coaches the ability to progress and regress based on need.
This program is a "done for you" system that will take you from the general to more advanced modules. Early on the modules will establish a great strength base and in later modules speed, agility, plyometrics, and power are introduced. If you are serious about results for you, your clients, or your team this is a must for your library."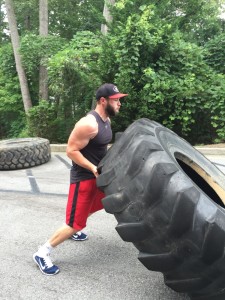 Rob Harden: NASM Certified, Nutritional Science UGA
Module one is a great program for individuals who want to get started on a pathway for unbelievable strength and athleticism. The module does a great job introducing a lot of fundamental and ballistic movements to pave the way for a sharp mind to muscle connection resulting in greater muscle unit recruitment. It also introduces a varying level of intensity between exercises within a workout and also from the beginning to the end of the Basic Strength Method.
Module two can be summed up by its title Total Strength Method. In this module you will start to lift unimaginable amounts of weight due to the programming of the 3x5s, but the combo of kettlebell work along with the heavy barbell lifts will give you freakish results. This is due to the phenomenal carry over effect that kettlebells have on barbell lifts.
Module three and four are for advanced athletes that have built up and earned the strength in modules one and two. This ensures proper mechanics and muscle recruitment patterns in order to complete the speed, agility, and quickness movements in a safe and extremely effective manner. The programming in these modules will result in one powerful, explosive, fast athlete due to the combination of SAQ training and strength training.  
Don't miss out, get your hands on this extremely valuable program and I guarantee you will love the freakish results!!!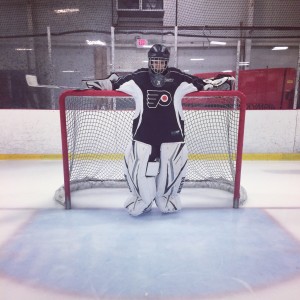 Desiree Rivera: Mini Goaltender & Amateur Athlete
Since I have started being coached by Brandon, my fitness level has reached all new heights. Fact is, I am actually impressing myself and how far I have come! My core strength is the best it has ever been, and with the invaluable instruction on how to also properly recover and take care of imbalances and strain, my severe sciatica has also been reduced to very few and very mild flareups. Trust me, this is the real deal if you want to get started on a fitness journey or are seeking to improve the one you're on.
As a recreational ice hockey goaltender, my game has improved so much that not only are my opponents frustrated when I rob them of a goal, they can't help but to compliment me and emphasize how impressive my athletic ability has quickly grown. Seriously, these days I'm busy making saves I have no business making and I have also been given more opportunities to play at higher levels as a result. The explosive movements outlined in the modules are definitely a huge factor in my reaction and reset time, which is vastly important for goaltender development.
The BRF Online Coaching Module is concise, easy to navigate, and when in doubt about the execution of a particular exercise the linked videos within the modules really come in handy so you don't have to waste time searching. What it doesn't have is any fluff, filler, or hyped up promises. It gets right down to business from warmup to stretches and recovery. The build up of intensity will WORK you as long as you put in that effort. You will see those results, and most importantly, FEEL them.
It's become an integral part of my journey to better health and peak fitness. But don't just take my word for it, you have to check it out for yourself!
Victoria Debroux: Athlete, Female Amateur Thai Fighter, & NFC Female Fight Of The Year 2014! 
I have currently trained with Coach Brandon for about 3 years.The strength method module has been challenging through each level. I prefer to start from the beginning to get a feel for the workouts.
The modules give more than two options if something doesn't work out. I feel this is extremely important in case you are regaining muscle strength. If you are not familiar with an excercise, you are able to click on the link to watch a demonstration.
This module is a great reference to repeat and condition yourself. I have always gone back to his excercises as a base to strengthen my core before any sport.– Victoria Debroux
Robert Douglas Suter: Athlete, Hunting Guide, U.S. Marine, & Thai Fighter
I've done workouts in all 4 modules and I can honestly say every workout and every module have a place in my training as a fighter, as a hunting guide, and for good, healthy gym practices. I see unquestionable gains in my athleticism, my strength, my flexibility, my ability to recover, and in my stamina.
The video instruction in this package is easy to understand, and easy to apply in my workouts. I literally watch Brandon's technique during my rest periods and do my best to duplicate it. Then, for the 4 point hip stretch, I watch and listen to his instructions and it keeps me pushing through my stretch.
I have never done a Brandon Richey workout that didn't push me to the limit and teach me at the same time. Having Brandon as a consultant has kept me from injury, kept me competing at my best and I can honestly say I won every fight and match I had under his tutelage.
Rafael Gutierrez–Athlete, Young Professional, Fitness Enthusiast
I've been training with coach Brandon for about 2 years. He is a man with a passion for teaching and training athletes ranging from "an average just want to be in shape athlete," to amateurs and pros. I really enjoy how simple to the mind, but challenging to the body coach Brandon makes each exercise.
It is a constant challenge of "mind over matter" teaching you the importance of balance, flexibility, and strength within each module…which will help you get closer to your personal fitness goals. Whether it's for a healthier lifestyle, or for your next game, or fight, you will be confident in your performance. 
He emphasizes the importance of quality over quantity in every exercise from the warm up all the way up to the peak exercise within a module. The fact that you can see a video for each exercise makes everything simple and leaves no question in the air. The only question is whether or not you are up for the challenge?